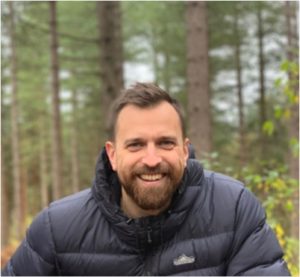 I'm Iain Poulson, Owner of WP User Manager
I'm a WordPress developer and business owner based in England, with over 12 years developer experience and in the WordPress business since 2011. Over 30,000 websites have used my WordPress plugins.
As a developer, I have worked with some of the biggest WordPress plugin businesses around, like Delicious Brains (the makers of WP Migrate DB Pro and SpinupWP) and Saturday Drive (the makers of Ninja Forms).
I enjoy blogging and talking about WordPress (I co-host the Pressing Matters podcast), as well as organizing my local WordPress meetup.
I love being part of the WordPress community ❤️
The Story behind WP User Manager
WP User Manager was created in 2015 by Alessandro Tesoro, who developed and supported it until I acquired it in September 2019.
WP User Manager was born to create a simple and easy way to enhance the membership management in WordPress, giving users the ability to register and login from the front end of a site, along with having a members area for profile management.
WP User Manager is well supported, developer friendly, extensively translated, and in my opinion, the most customizable profiles and community builder WordPress plugin around.
Please drop me a line if you have any questions.
Stay up to date with news about WP User Manager on Twitter @wpusermanager
Follow my personal blog at https://polevaultweb.com and follow me on Twitter @polevaultweb.