Happy New Year! I've managed to get through the festive period and start 2021 in the same productive manner as I ended 2020. I'm excited to bring you a new release of WP User Manager, some major features, and a new addon!
Today I'm pleased to announce the latest release of WP User Manager, version 2.5 🎉
Multi-Step Registration Forms
Collecting data from users at registration is an important part of a membership and community site. However, when registration forms contain lots of custom fields for users to fill out, things get a bit unwieldy.
Enter Multi-Step forms. Now you can add steps to your registration forms to break up fields into sections, allowing users to fill out all the fields in one section then move onto the next.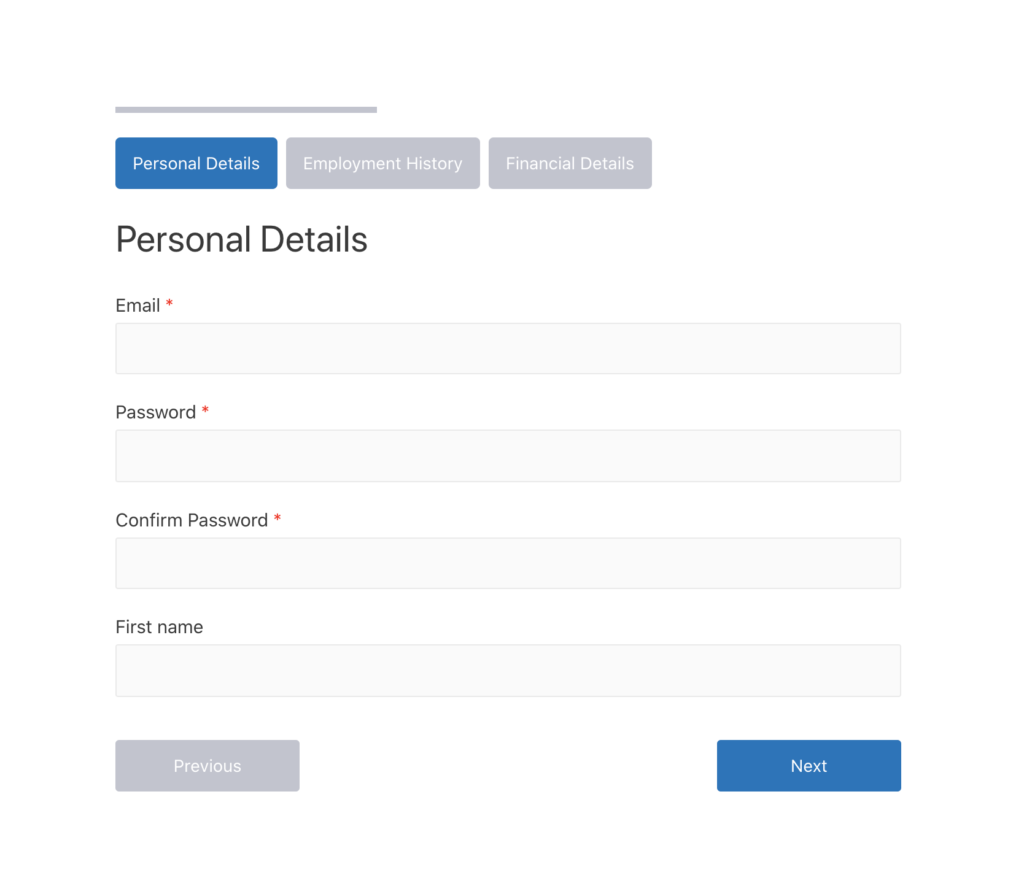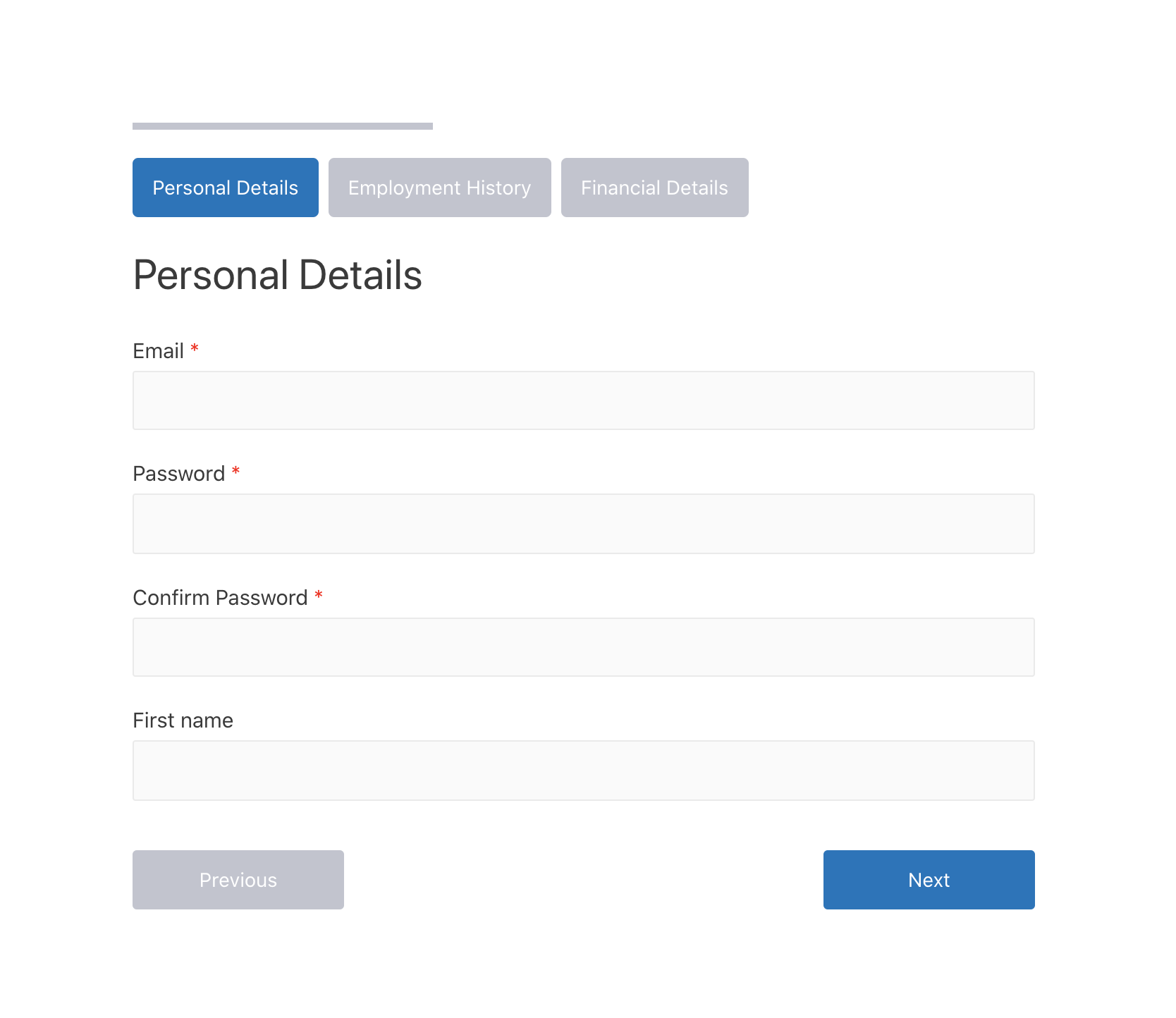 When you are editing a registration form, you can click 'Add Step' to insert a step and move it before the fields to be in that section. You can add as many steps as you'd like to break up your form into smaller parts: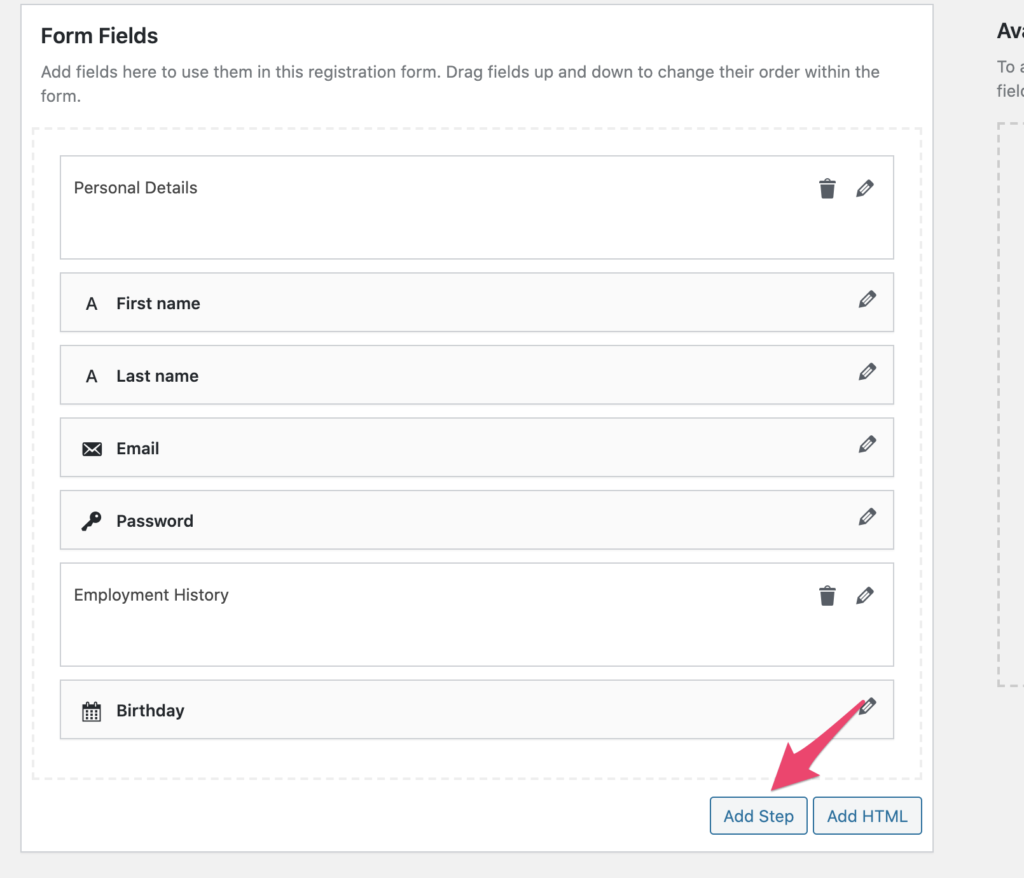 Find out more about the different settings to customize multi-step registration forms.
Multi-step registration forms are only available with the Registration Forms addon.
Security Addon
There have been a number of security related feature requests from customers, mainly around password security, and so these have been bundled up into the new Security addon.
Get Started with the Best WordPress Membership Plugin
Today
Connect, Manage and Build your Membership Site
Let's have a look at the main features.
Password Confirmation Field
When users are signing up through a registration form and setting their password, it's easy to make a mistake and add the wrong password. With the Security addon, there's a new setting added to the registration form settings page, which when enabled will add a password confirmation field to the registration form, if it contains the password field.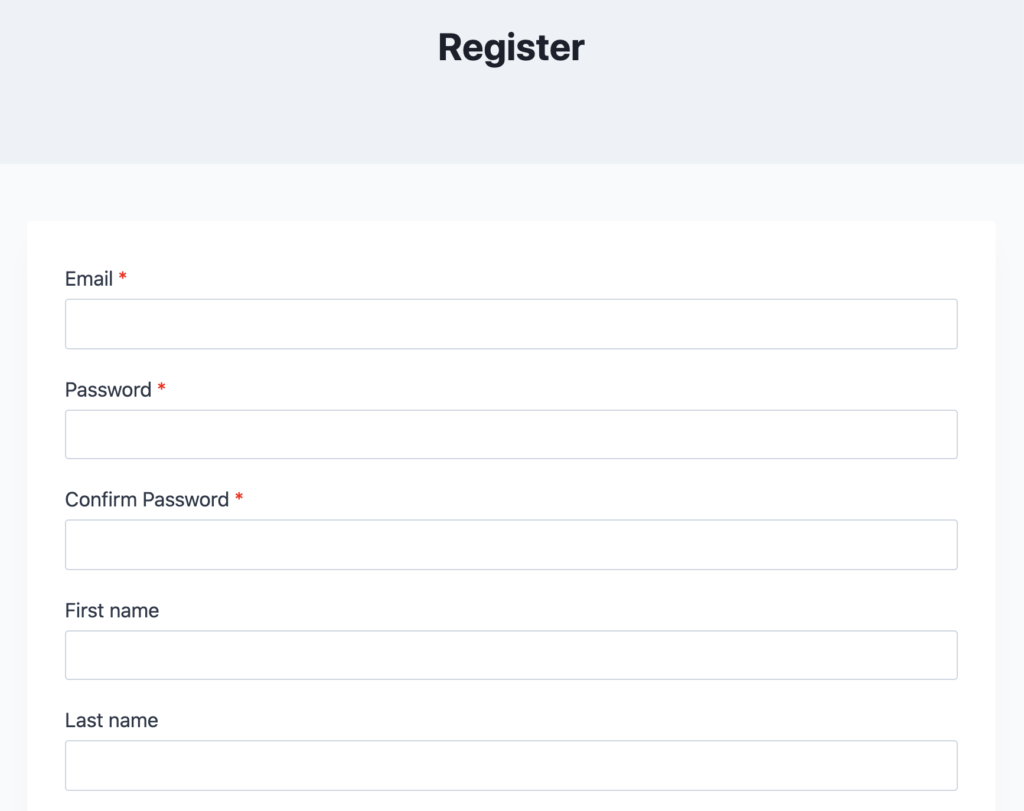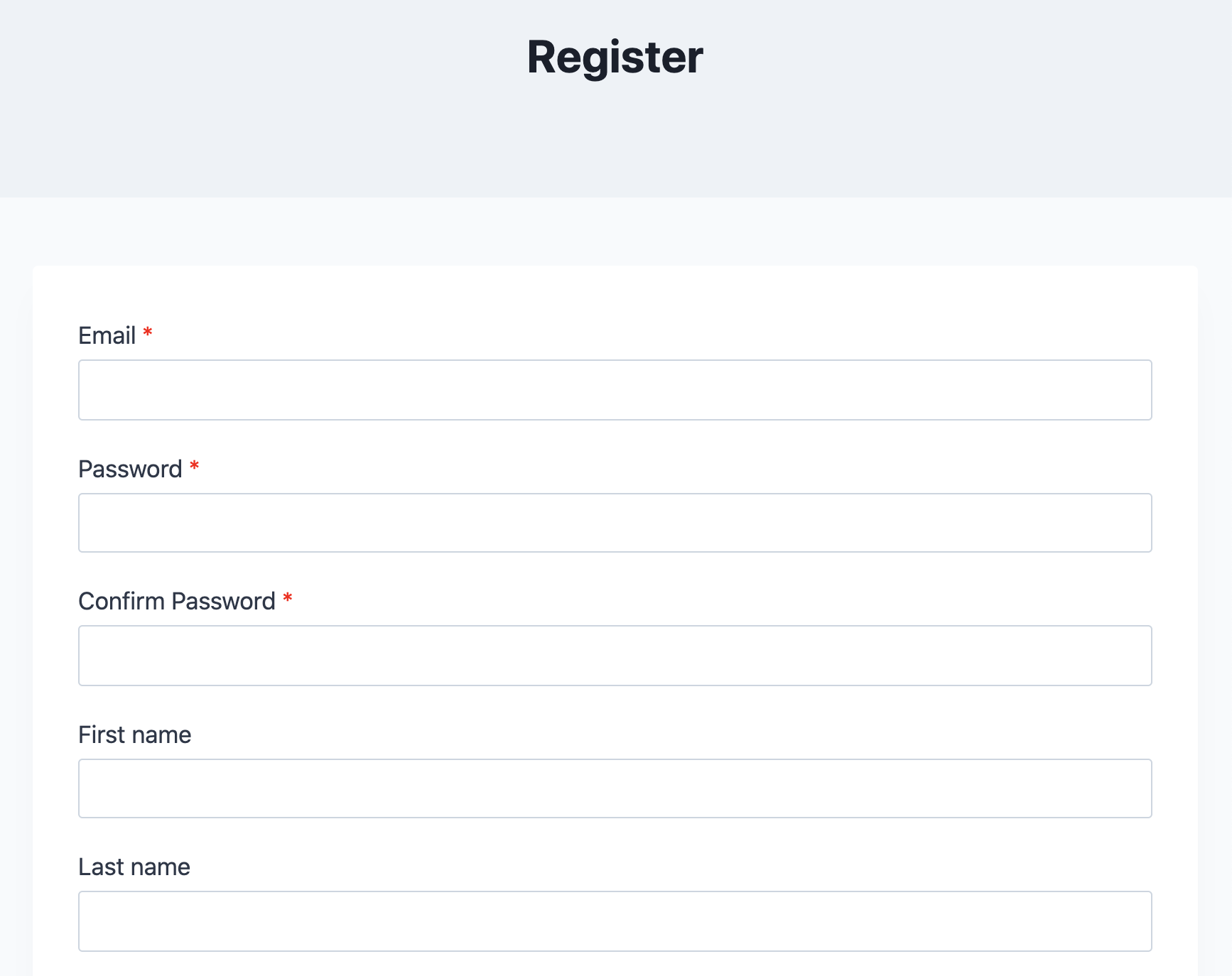 Delete Inactive Accounts
If your site has lots of users signing up, but you want to focus on engaged and active users, it makes sense to remove inactive user accounts who haven't logged in for a certain period.
With the Security addon, there's a new 'Security' settings tab in Users > Settings, and a new setting 'Inactive Account Deletion Reminder' which will then ensure accounts who haven't logged in for 30 days are deleted. The number of days is configurable, and an email reminder can be sent as a little nudge before deletion. Find out more about the this feature.
Prevent Concurrent Logins
If you want to stop users sharing the same username/email and password between multiple people, all logging into your site with the same credentials, then this can be done with 'Prevent Concurrent Logins' setting.
Once enabled, if a user is logged into their account, then the same account is logged into from a different device from a different IP address, the existing logged in session is removed, preventing concurrent logins.
Check out the Security addon page for all the features.
The Security addon is available to buy separately or with the Starter, Plus and Pro bundles to get huge savings on multiple addons.
More Goodness
This release comes with a bunch of new improvements across the main plugin and Custom Fields addon. Checkout the full changelogs for all the details.
Here are some of the more notable changes.
User Controlled Profile Privacy
It's previously been possible to set the privacy for all user profiles in the WP User Manager settings, configuring if guests can view them, and if members can. But now it's possible to let the users themselves control their profile privacy.
In Users > Settings > Profiles the  'Allow Members to set their profile privacy' setting, which when enabled users see a new tab on their account page, where they can set to hide their profile from guests and/or other members: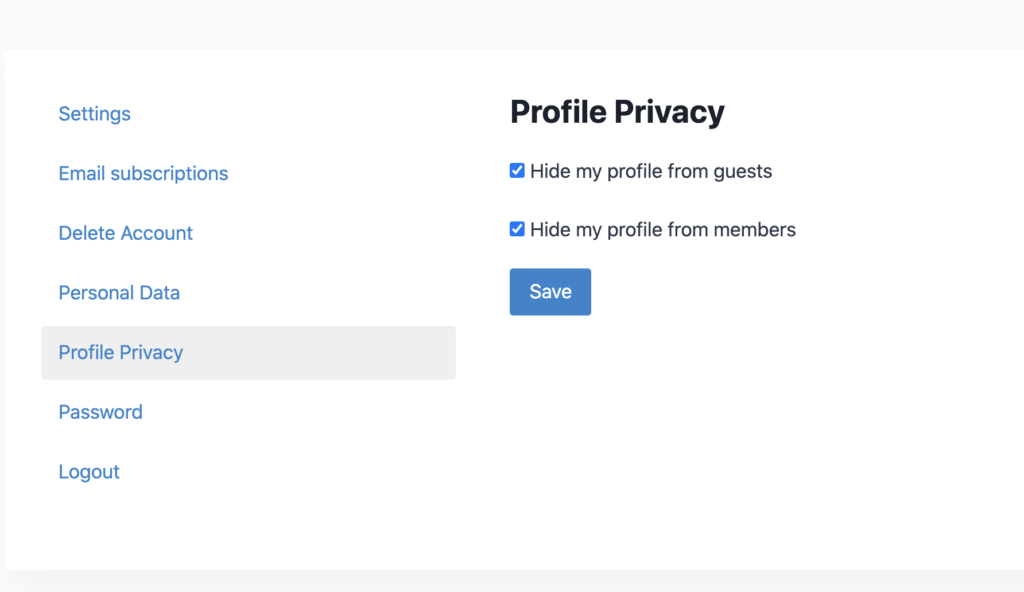 These user settings are also available to be configured by site admins in the WordPress admin, when editing a user.
Taxonomy Field
The Taxonomy field type allows users to set their own terms for a custom user taxonomy registered for the site.
For example, your site uses a User Category taxonomy to categorize users. You can use the taxonomy field to get users to categorize themselves either at registration or in their account.
When you create the Taxonomy field, you have to choose the taxonomy (this requires some user taxonomies registered on your site. You can also choose the 'Field Type' that will control how the taxonomy field displays the terms for users to select. The field types available are dropdown, multi-select and checkboxes.
The Taxonomy field is only available with the Custom Fields addon.
Field Defaults & Hidden Field
The Hidden field type allows users to add hidden fields to registration forms, and with the new field default setting (for text, hidden, number, radio, dropdown, and textarea fields) this means different registration forms can have specific data pre-populated in hidden fields.
You can also now pre-populate default field values from query string values.
The Hidden field is only available with the Custom Fields addon.
Releases
Due to updates needed to be compatible with multi-step registration forms, and the taxonomy field, there's been a number of releases for WP User Manager and its addons:
Up Next
The Frontend Posting addon is up next, along with Conditional Logic for fields and Two Factor Authentication.
I hope to get the Memberships addon released in the release after next.
What do you think of the new features? What missing features in WP User Manager are most important to you? Please let me know in the comments.