I'm extremely pleased to announce the release of the custom fields add-on. The add-on has been in development and testing for quite a few months and it's now finally available for purchase. The add-on allows sites administrators to create unlimited fields and field groups. It's extremely flexible and easy to use, it integrates with the existing WPUM Fields editor page.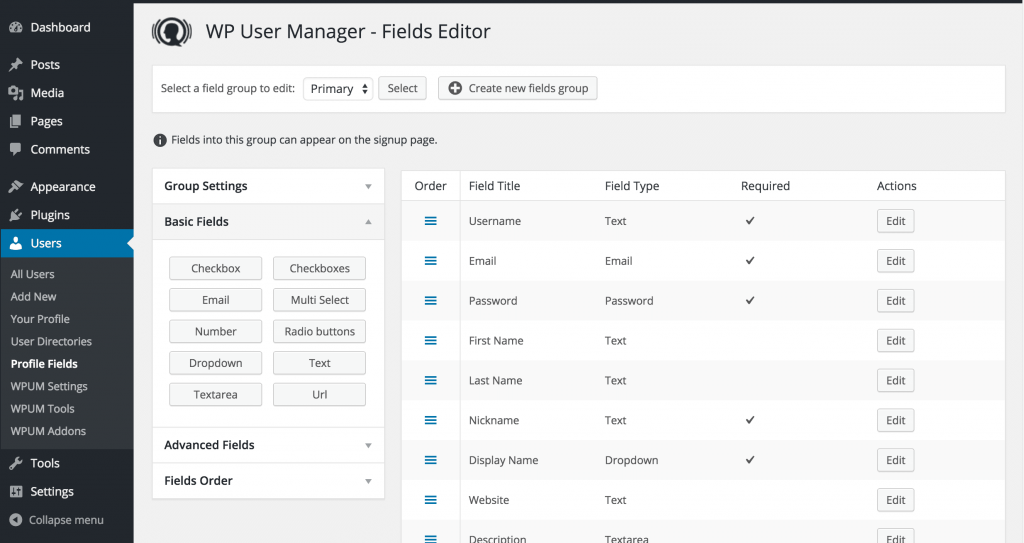 How it works
Fields created through the editor will automatically display into the account editing page and user public profile page. Below here you can find a video showcasing how it works. You can also choose to add new fields to the registration form of your website.
What's coming next
This is the first release of the custom fields add-on and I've got more exciting updates coming soon. Meanwhile if you have any feature request, suggestions or general feedback, feel free to leave a comment here or get in touch.
[minti_button link="https://wpusermanager.com/addons/custom-fields/" size="full" target="_self" lightbox="false" color="green" icon=""]Read More & Purchase[/minti_button]
Get Started with the Best WordPress Membership Plugin
Today
Connect, Manage and Build your Membership Site