I'm extremely excited to announce the release of the MailChimp add-on for WP User Manager. The add-on has been in development for 7 months followed by an extra month of testing and making sure everything is working as it should.
The MailChimp add-on allows you to connect your site to your MailChimp account. Let's go ahead and explore all of it's features.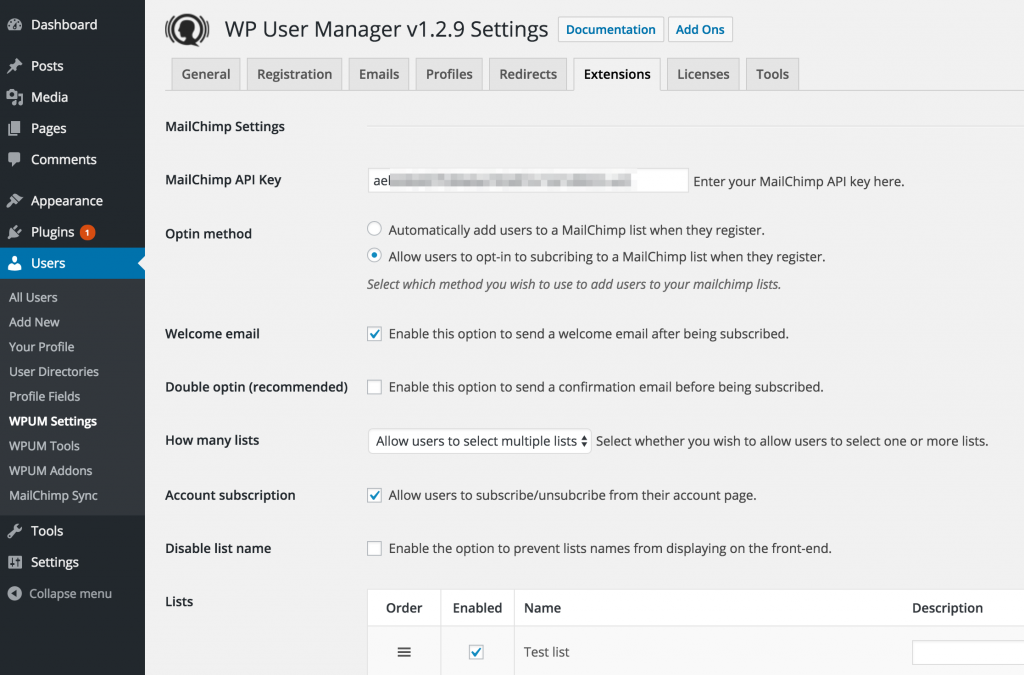 2 Opt-in Methods:
Automatically add users to a MailChimp list when they register or let users signup to one or more lists of their choice.
Let users manage their subscription
Decide whether you wish to allow your users to subscribe or unsubscribe to lists from their account page.

Sync Tool
The MailChimp add-on comes with a Sync tool that lets you import all your users into a MailChimp list. Select the user role you wish to subscribe and a list. The tool will then start the import process.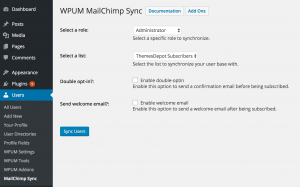 Admin Tool
Administrators can subscribe and unsubscribe users manually from the administration panel. When editing a user, you'll see a section where you can adjust the user's subscription.

What's coming next
This is the first release of the custom fields add-on. If you have any feature request, suggestions or general feedback, feel free to leave a comment here or get in touch.
[minti_button link="https://wpusermanager.com/addons/mailchimp/" size="full" target="_self" lightbox="false" color="green" icon=""]Read More & Purchase[/minti_button]