It's been another busy few months here. I've been working hard on the some great new addons and I'm pleased that finally I got to release them this week 🚀
Let's dig in to what's new.
What's New
Groups
The ability to create groups and have users join groups has been a long requested feature and with the new Groups addon it makes this possible.
This is great for sites that need members to be part of groups – like teams, organizations or businesses. Site admins can create groups in the WordPress admin, and allow user in certain roles to create groups right from the frontend: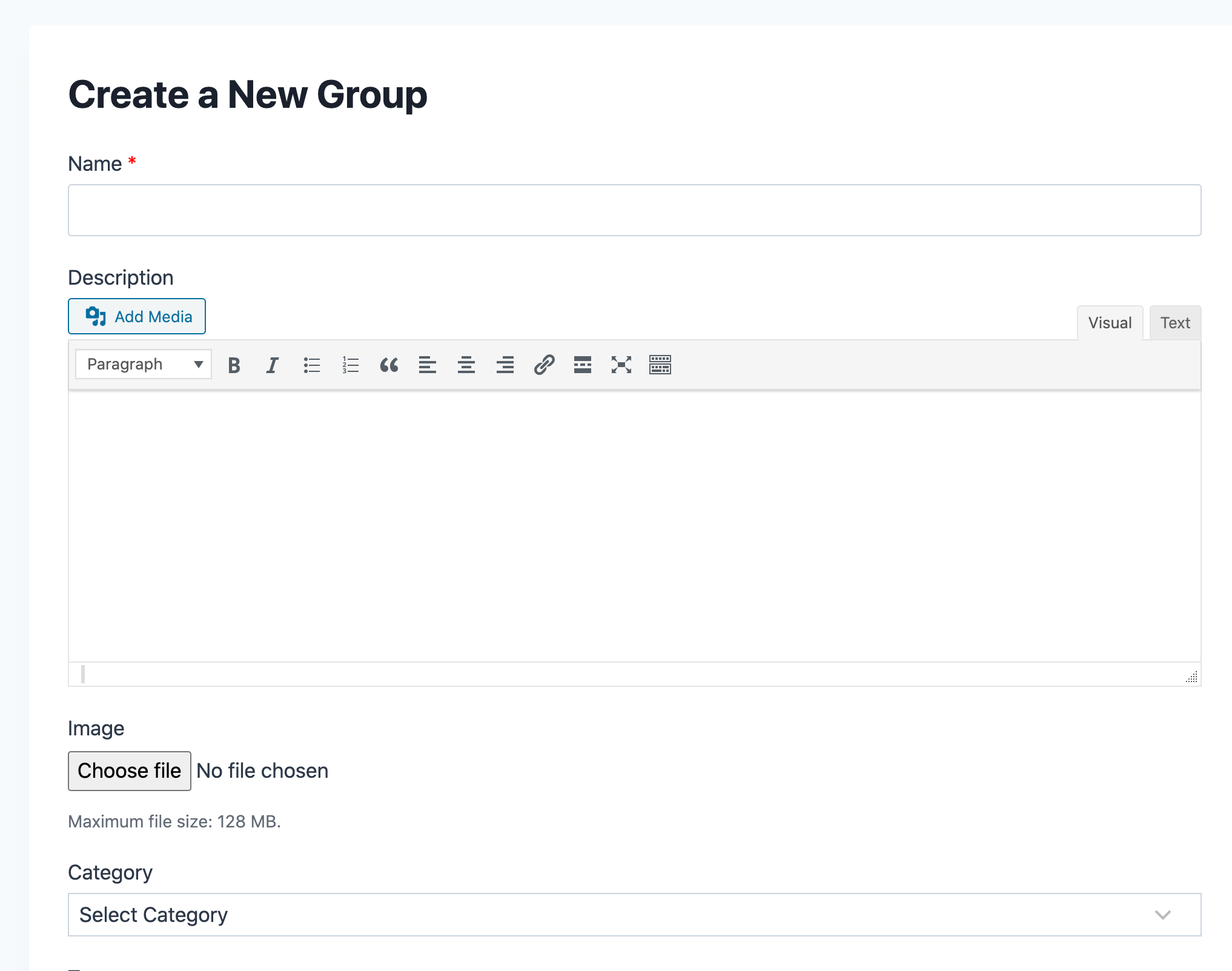 Groups can be either public or private. Any member can join a public group, but members need to be approved by a group moderator to join a private group.
There's a new Group directory to display all the groups, and the groups a member is part of is displayed on their profile: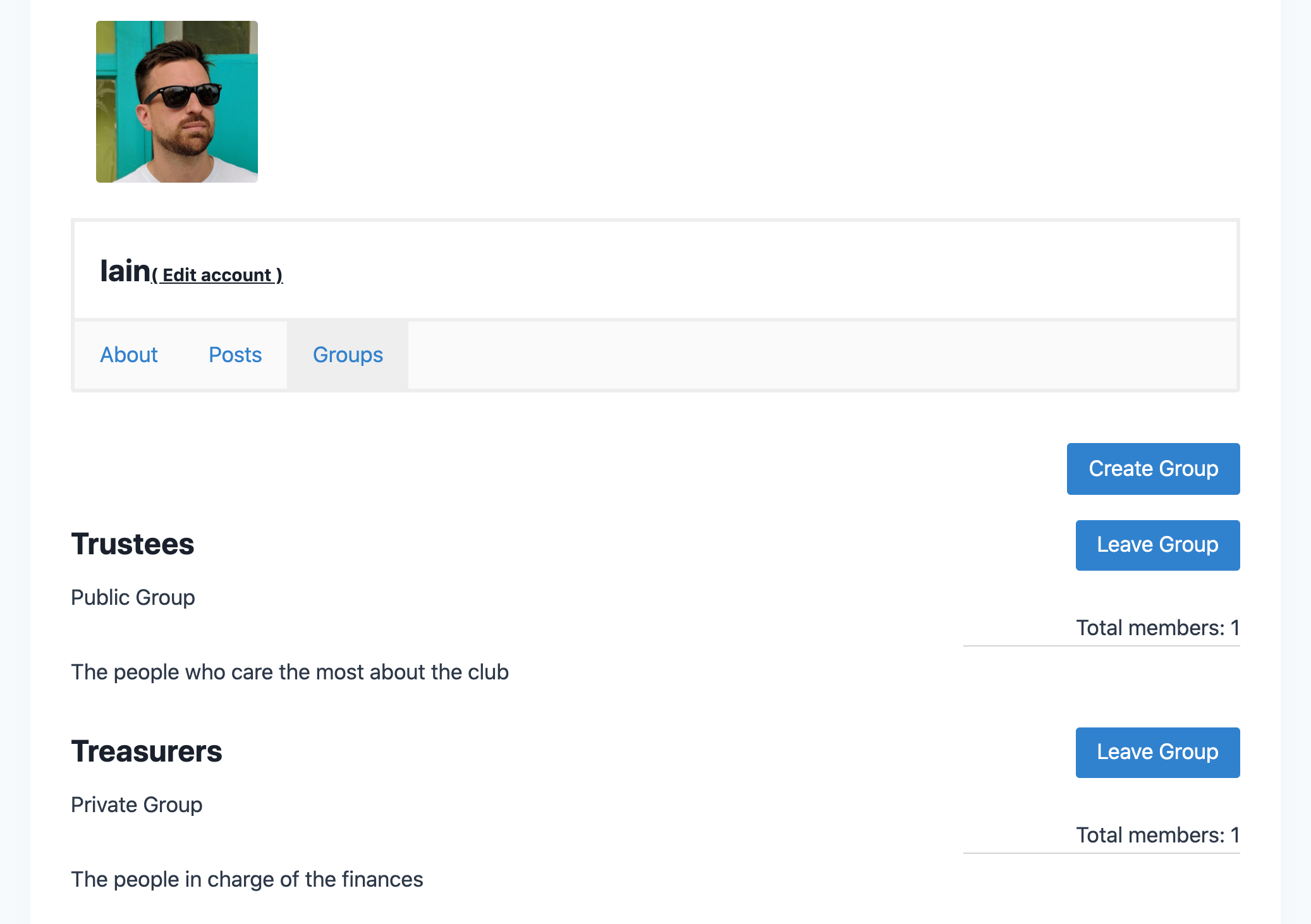 Find out more about the Groups addon.
Get Started with the Best WordPress Membership Plugin
Today
Connect, Manage and Build your Membership Site
The Groups addon is part of the Pro bundle.
Private Content
Sometimes you need to display content to members that is only visible to them. The new Private Content addon allows site admins to provide content that is shown to all members, as well as content specific to an individual member.
This is displayed on the members profile, but only shown to that member: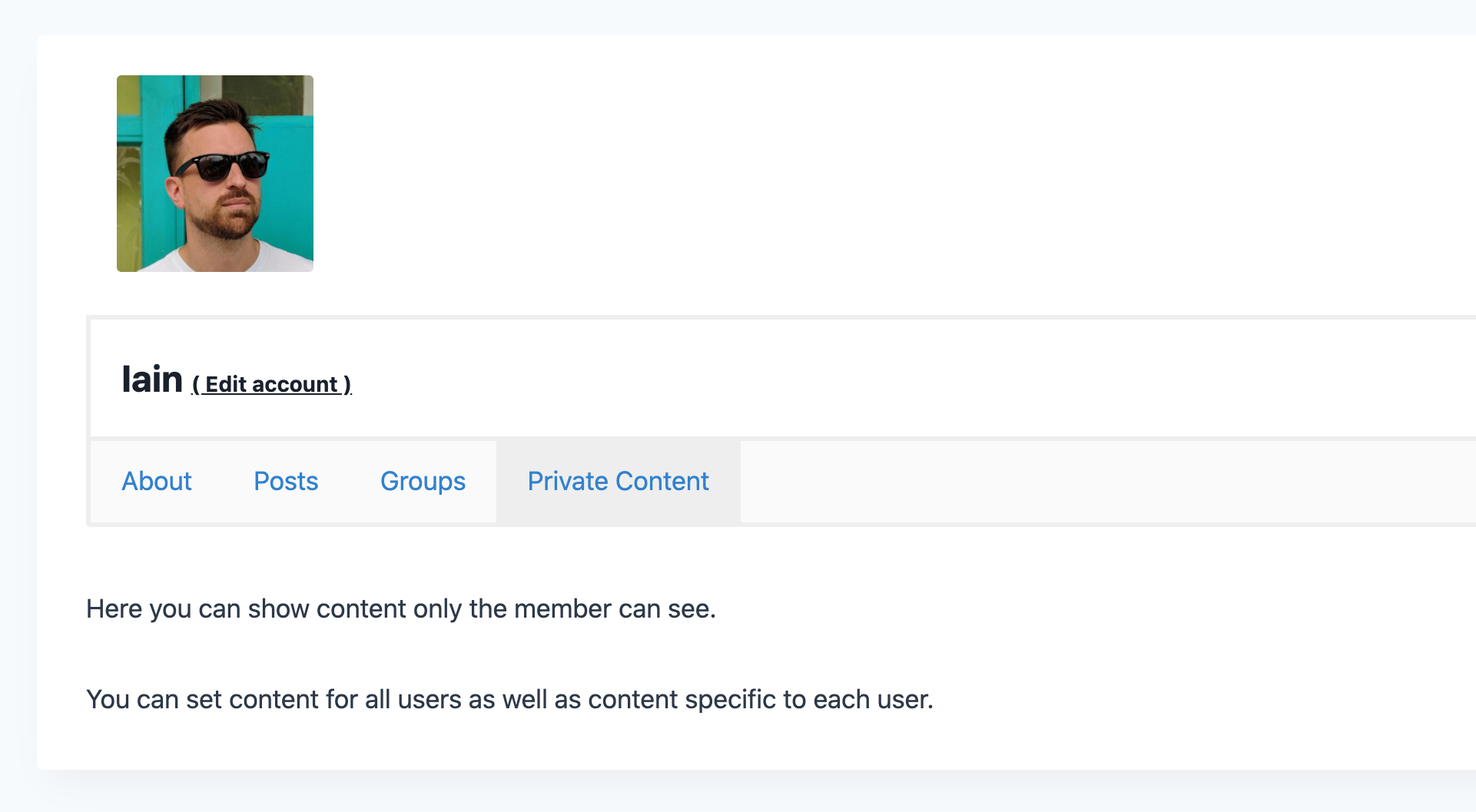 Find out more about the Private Content addon.
The Private Content addon is part of the Plus & Pro bundles.
Content Restriction Plus
The free WP User Manager core plugin has content restriction out of the box, but it is somewhat limited by the need to wrap content in shortcodes to restrict it from certain users (or using the settings of a content block in the Block Editor). Sometimes you just need to restrict a whole post, page or custom post type with one setting, as well as hiding it throughout the site.
The Content Restriction addon gives you a new settings box when editing a post, page or custom post type. Here you can control exactly who sees the content, and what happens if they don't have access to it. You can redirect users, or show a message: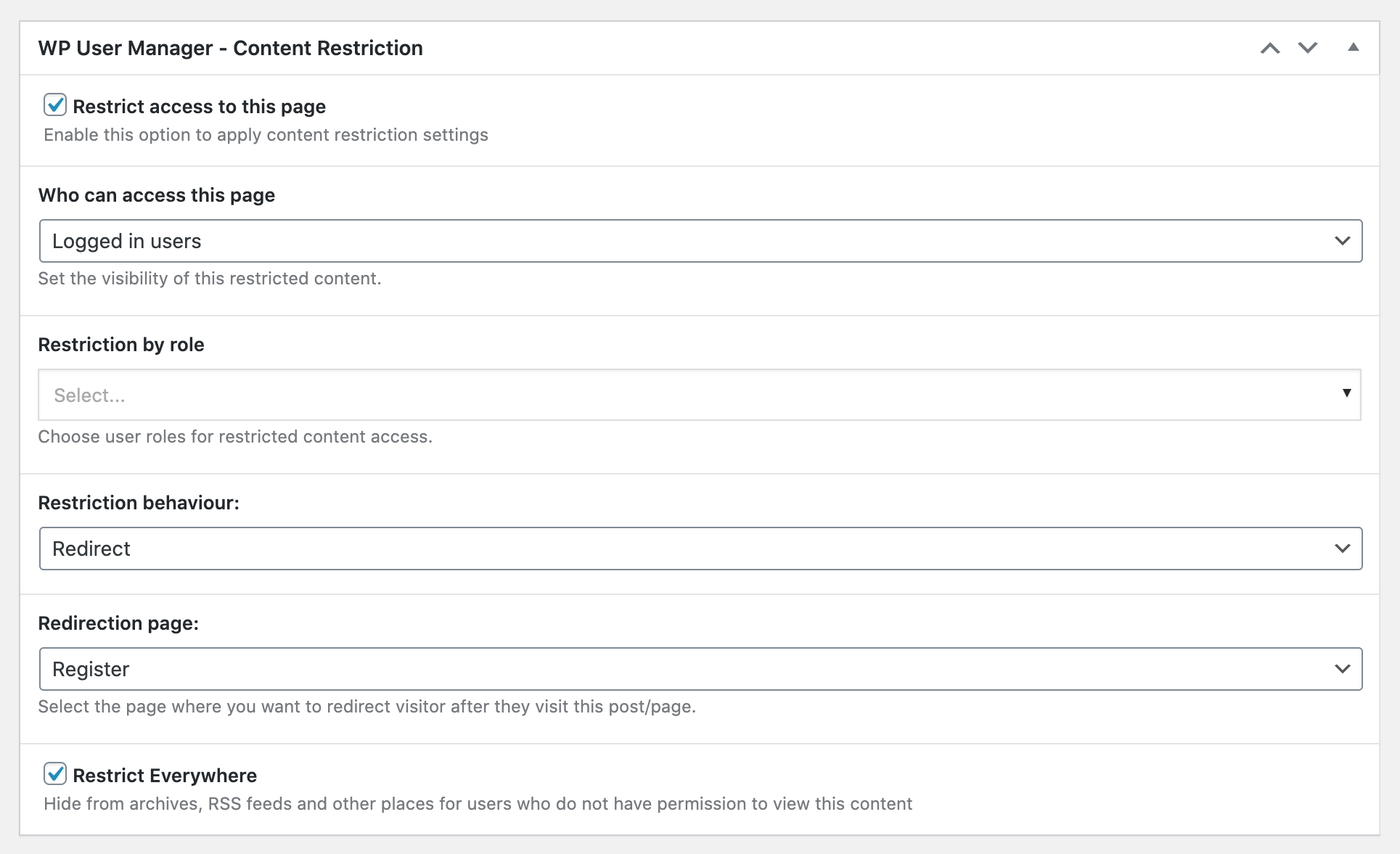 Find out more about the Content Restriction addon.
The Content Restriction addon is part of the Starter, Plus & Pro bundles.
Pricing
With these new addons, the price of each of the bundles has been increased to reflect the value they provide.
Starter is now $99 for a single site license of each addon
Plus is now $149 for a 2-5 site license for each addon
Pro is now $249 for an unlimited site license for each addon
There is also now an option to buy a 'Lifetime' version of the bundles which is at a higher price but is a one-time purchase that doesn't renew every year. With that you get a year of support and lifetime updates.
If you are an existing customer of a Starter, Plus or Pro license then the you will get access to the new addons depending on the bundle.
If you are looking to buy a single addon that's now possible from the addon page. Addons can be purchased as yearly or lifetime, with single site, 2-5 site, and unlimited sites licenses.
What's Next
Next on my list is finishing up a Frontend Posting addon that allows members to create content for the site. I'm also working on a Likes addon to allow members to like pieces of content, and a Security addon to add numerous extra security improvements to WP User Manager, such as passsword confirmation on registration and a password strength indicator.
Perhaps the biggest addon that's in the works – but still early days, is the addon that allows collecting payment for membership. Stay tuned!
What do you think of the new addons? What missing features are most important to you? Please let me know in the comments.