I've just released an update for both the Custom Fields addon and the MailChimp addon that allows the two of them to work together. You can now pass users custom fields to your MailChimp lists and configure them with your MailChimp's merge fields.

In order to pass custom fields, the Custom Fields addon is required.
Configuring fields is very easy, simply press the "add new" button and a window will appear allowing you to select which custom field you wish to attach to a merge field.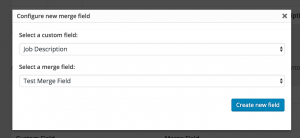 For more information please refer to the documentation.