It's not even been a month since my last update, but in that time I've been busy working on some important updates to the plugin and its addons.
Today I'm pleased to announce the latest release of WP User Manager, version 2.4 🎉
Roles Editor
It's been a long requested feature and something that's come up recently a lot in support. With a plugin called 'User Manager', it's only natural to expect it handles managing user roles and role permissions. Now it does!
Why use another plugin to customize the permissions for users on your site? WP User Manager now allows your to view, edit, delete, duplicate and add new roles. You can customize the capabilities for the roles by granting or explicitly denying those permissions for the role.
You can access the editor from the Users > Roles menu: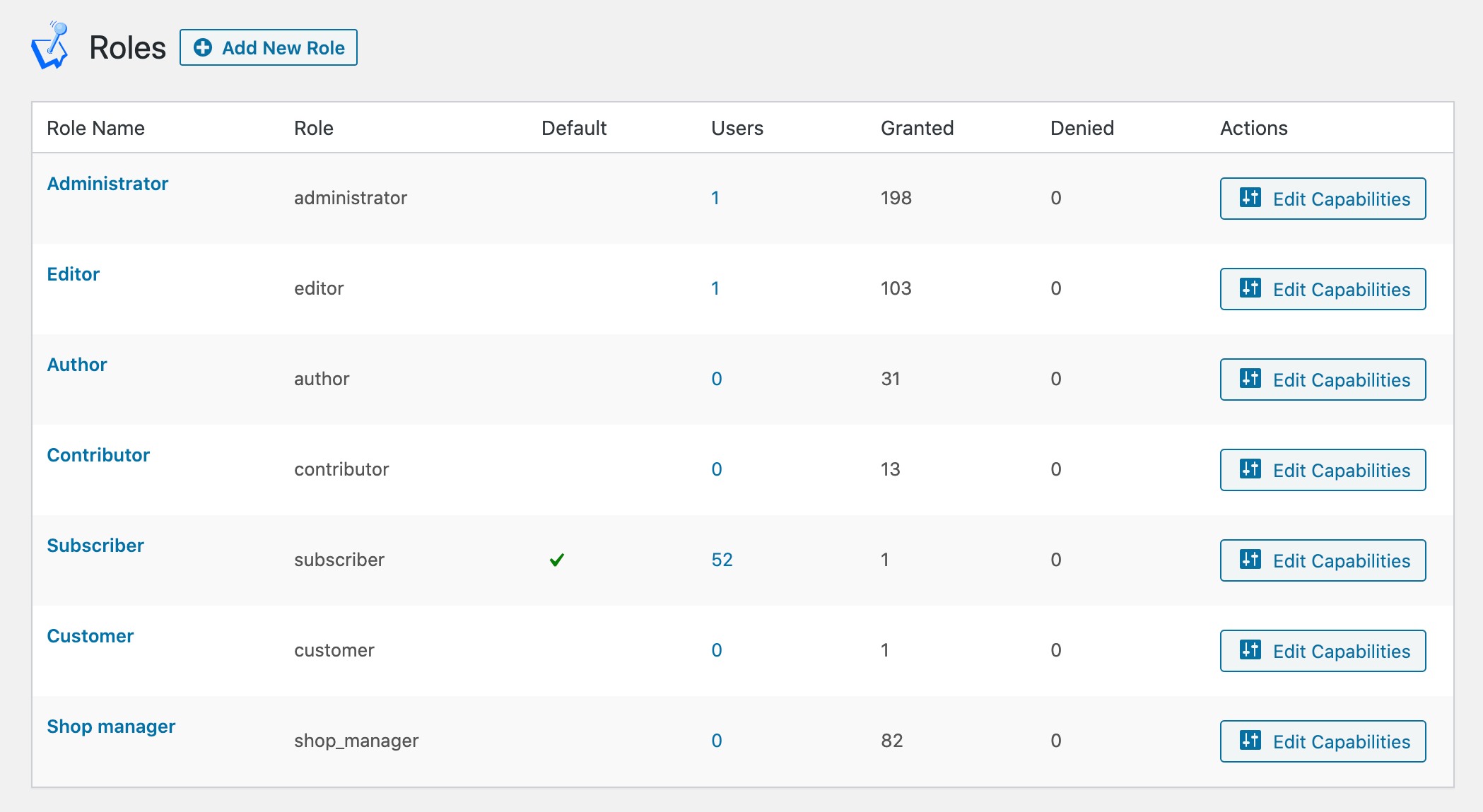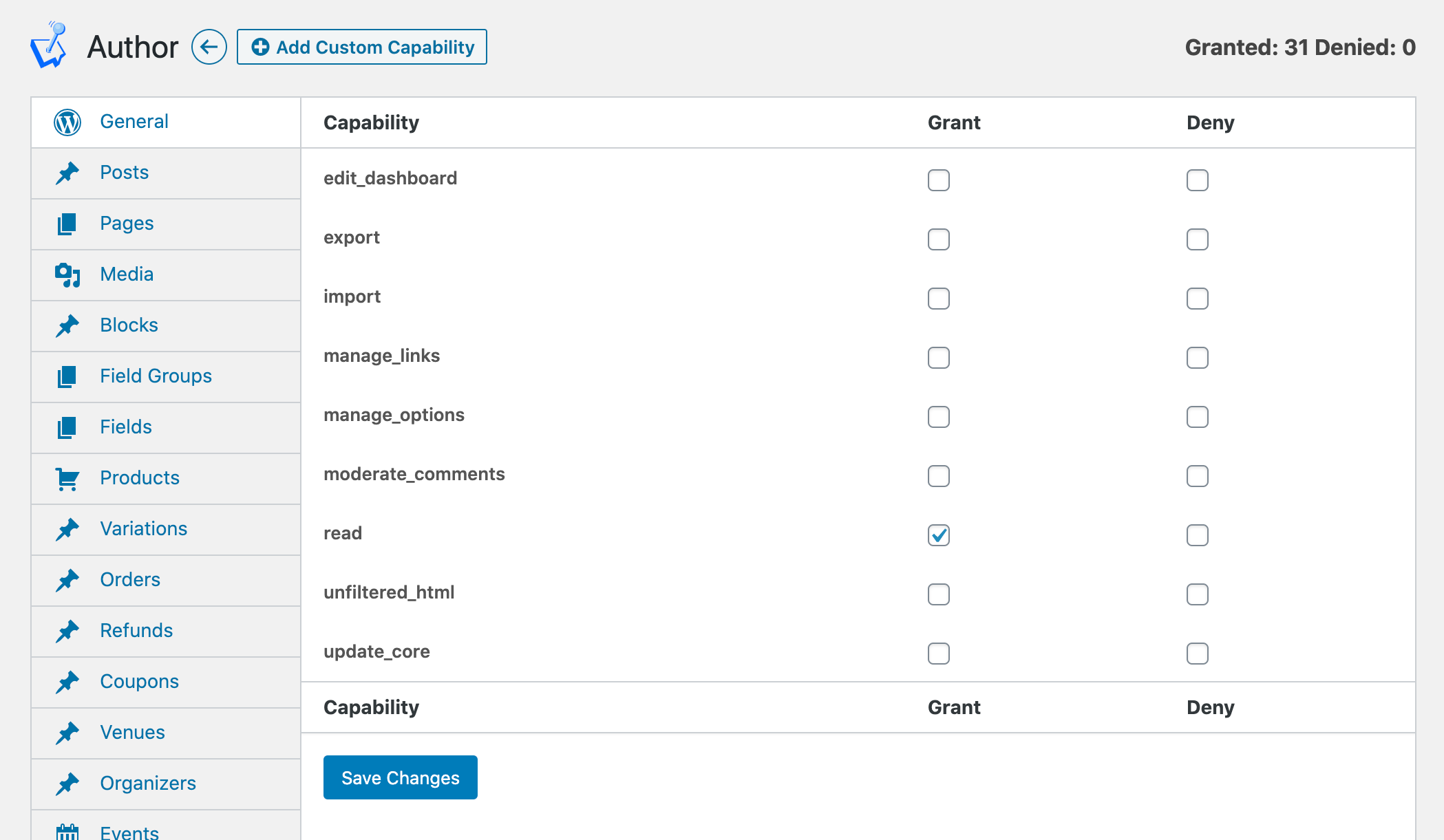 This means it's even easier customize the type of users on your site. Create a brand new role for user registrations and assign it to users when they register.
If you don't want administrators to edit roles, the role editor can be disabled from the Users > Settings > General > Misc Settings page by turning off the 'Roles Editor' setting.
Repeater Field
WP User Manager 2.4 and the Custom Fields addon 2.2 bring a new field type to the plugin to allow you to collect complex data in the form of field groups and sub-fields – the Repeater field.
You create the Repeater field and then define sub-fields. When entering data for this field, users can input any number of 'rows' of data filling out all the sub-fields.
For example, a dog rescue site needs potential fosterers to register but also provide information about their existing dogs at home (eg, name, breed, etc). A person might have any number of dogs to input. To collect this data, you would create a repeater field of  'Dogs' with sub-fields of name and breed: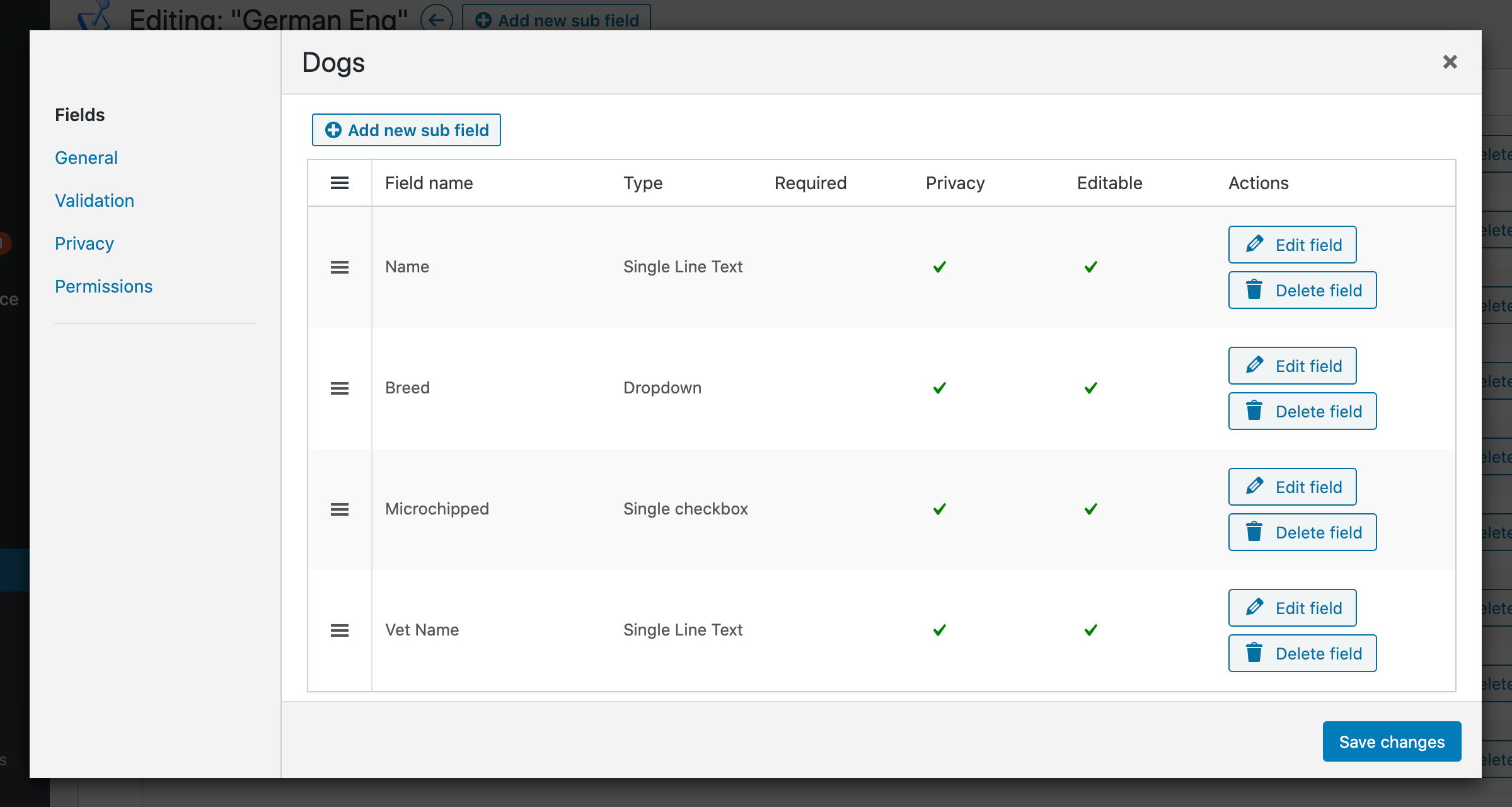 You can add this repeater field to the registration form to collect the data when the person registers on the site. The user can fill out the repeater rows and add new ones as required: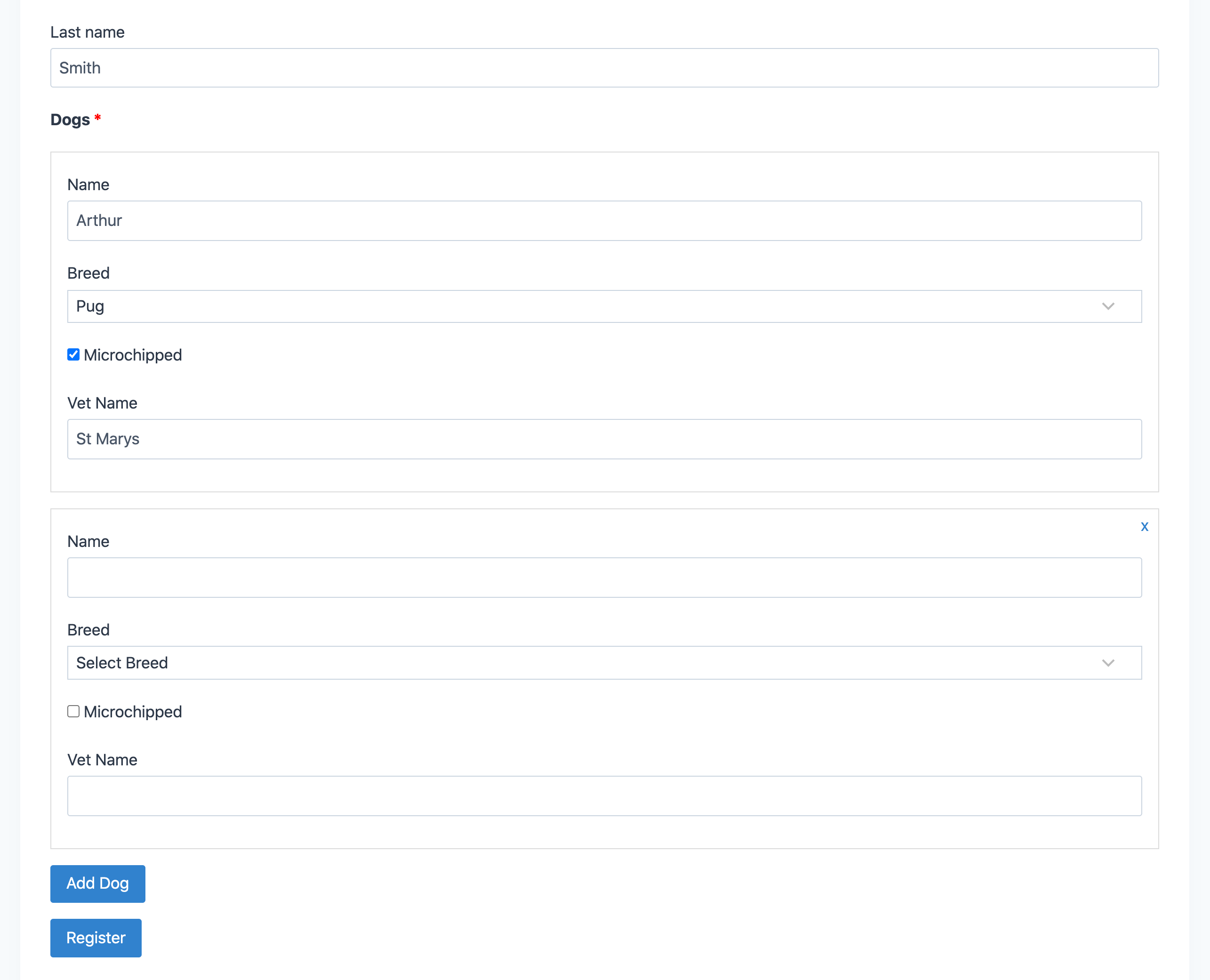 The Repeater field is only available with the Custom Fields addon.
WordPress 5.6 Compatibility
WordPress 5.6 was released on the 8th December 2020 and although it didn't ship with any specific features that affected WP User Manager, it did bring with it a new default theme Twenty Twenty-One, as well as compatibility with PHP 8.
WP User Manager 2.4 has improved styling to work with the Twenty Twenty-One theme, especially on the profile page. WP User Manager has been fully tested and made compatible with PHP 8.
More Goodness
WP User Manager 2.4 comes packed full of other improvements and fixes I recommend you check out the full changelog here.
Here are some of the more notable changes.
Restrict Admin Dashboard Access
A new setting has been added to the Users settings page, under General > Misc settings, that allows site admins to block users in specific roles from accessing the wp-admin dashboard.
Default Display Name
Although users can change their display name (the name used throughout the site for them) in their account, by default WordPress sets the 'display name' for users as their login which is typically the email address which isn't ideal.
A new setting has been added to the Users settings page, under Profiles, that allows site admins to set the display name format for new registration. This could be first name, last name, first and last name, or last and first name.
Releases
Due to updates needed to be compatible with the Repeater field, there's been a number of releases for WP User Manager and it's addons:
Up Next
The Frontend Posting addon and a Security addon are being polished and tested for the next release, and good progress is being made on the Memberships addon 💪
I doubt I'll be releasing anything before Christmas so happy holidays to you and your families, and see you in 2021! 🎉
What do you think of the new features? What missing features in WP User Manager are most important to you? Please let me know in the comments.
Get Started with the Best WordPress Membership Plugin
Today
Connect, Manage and Build your Membership Site