It's been a while since my last update. I would have liked to have brought these updates to you in March but things happen, and due to the size of the release it wasn't possible. But we are here now.
Today I'm pleased to announce the latest release of WP User Manager, version 2.6 🎉
Frontend Posting Addon
The ability for users to create posts and other content from the frontend of sites has been a feature often requested. The new Frontend Posting addon gives site admins the power to create unlimited forms that can be used to submit content to the site. Let your users submit blog posts, let your team submit new pages for your site, the possibilities are endless.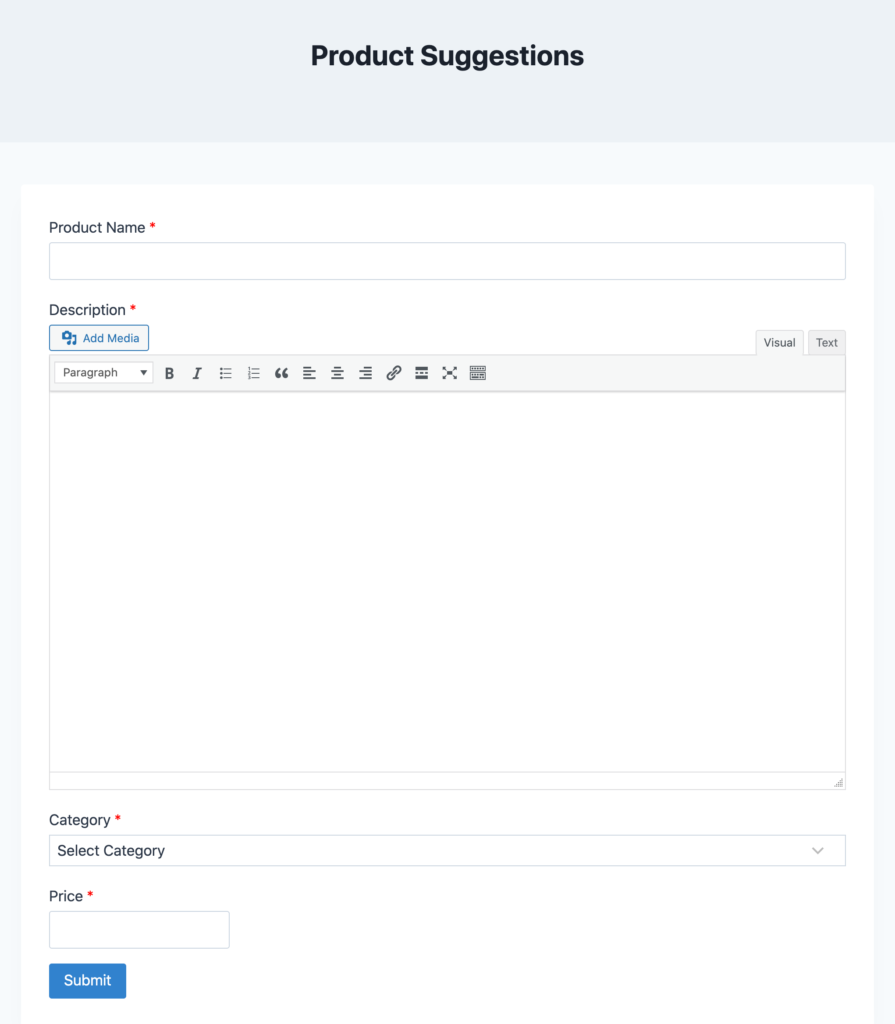 Use the form builder to collect data with various field types, set the post type, category and post status. Control what happens after the form is submitted with different redirection options. Allow guests to submit content or only allow certain user roles.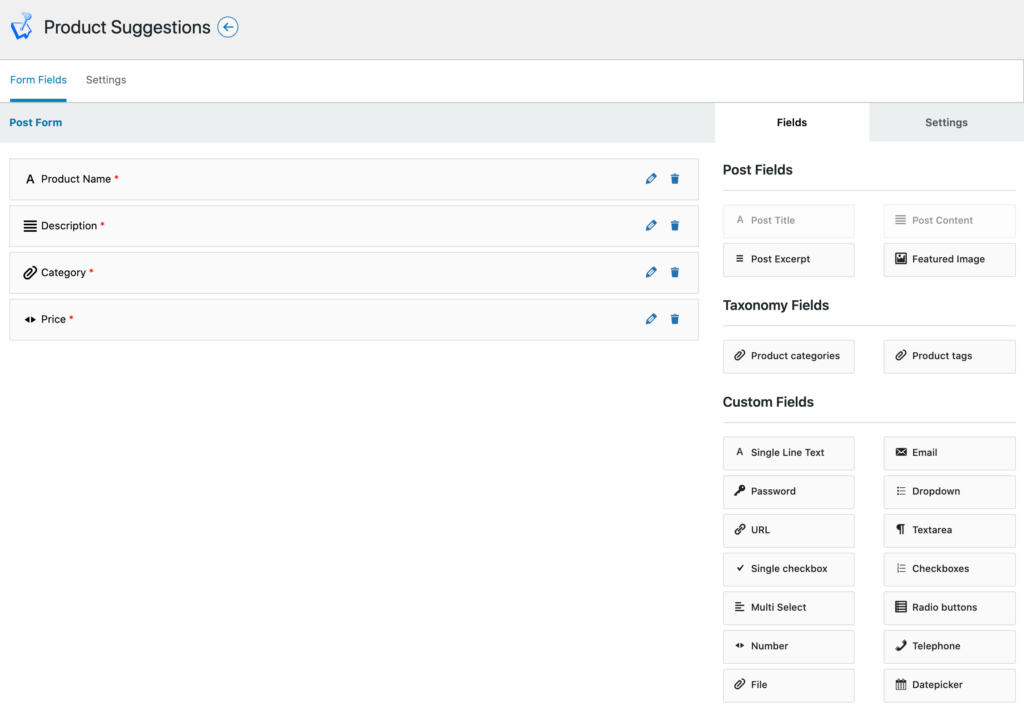 The Frontend Posting addon is available to buy separately or with the Pro and Agency bundles to get huge savings on multiple addons.
Conditional Logic
Creating new custom fields to collect different data from users is so easy with the Custom Fields addon, but a long requested feature is to be able to show and hide certain fields depending on the value of other fields. Conditional logic lands in version 2.3 of the Custom Fields addon: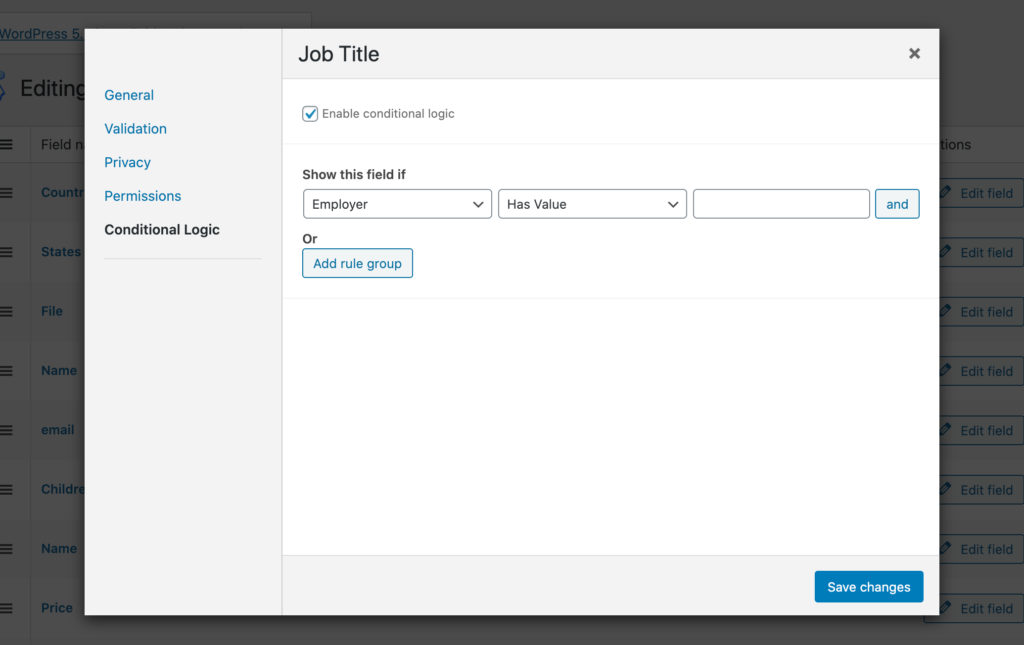 It's great to be able to simply registration forms to only show the fields needed.
Conditional logic for custom fields is only available with the Custom Fields addon.
Two Factor Authentication
The Security addon has been given some extra security with the new Two Factor authentication support. It allows site users to set up two factor authentication for their login using the QR code and an authentication application like a password manager, as well as using backup codes if needed.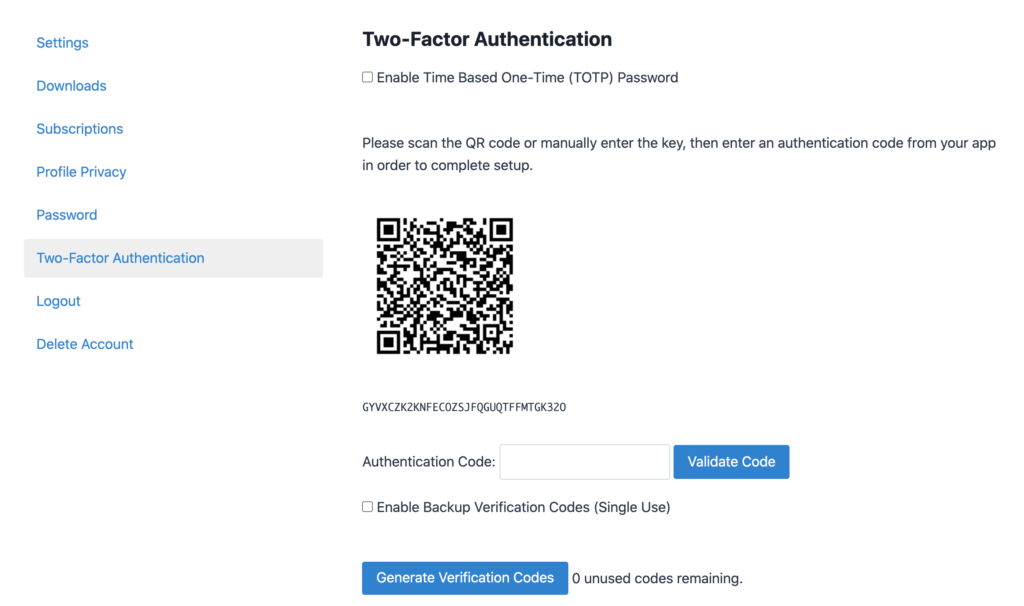 Two Factor Authentication is only available with the Security addon.
User Field Type
There's a new field type available in the Custom Fields addon – the User field – which allows users to select other users of the site when registering or from their account. This is great to define relationships between users in your data.
WooCommerce Addon Improvements
The WooCommerce addon has had some big improvements added to it in version 1.1.
You can now add WooCommerce billing fields to your registration forms to capture users' billing address and phone number right from the outset: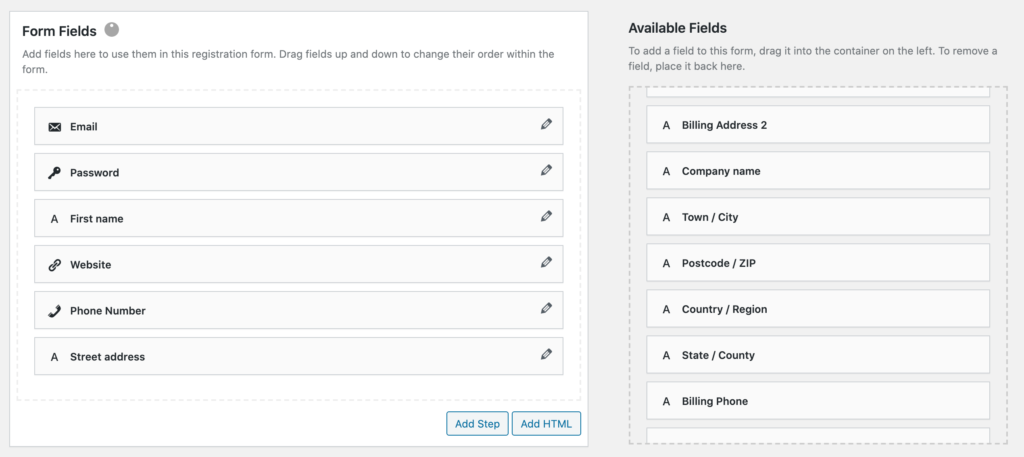 Support for displaying subscriptions (integrating with the WooCommerce Subscriptions plugin) and downloads in the WP User Manager account page has been added to give even more integration between WP User Manager and WooCommerce.
Releases
Due to updates needed to be compatible with the new features, there's been a number of releases for WP User Manager and its addons:
Checkout the full changelogs for all the details.
Up Next
Taking payment at registration for user memberships is an in-demand feature right now, and even though I'm still working hard on a dedicated Memberships addon, I've been working on integrations with other plugins that take money for memberships.
In the works is an addon for Restrict Content Pro, and a feature of the WooCommerce addon to purchase a subscription product on registration.
There's also improvements to the WP User Manager image handling (avatars and profile cover images) in the works, updating the image editor and improving file sizes.
What do you think of the new features? What missing features in WP User Manager are most important to you? Please let me know in the comments.
Get Started with the Best WordPress Membership Plugin
Today
Connect, Manage and Build your Membership Site