I'm pleased to announce a major update to the Advanced Custom Fields addon for WP User Manager 🎉
ACF 1.2 introduces support for conditional logic for fields that are used in your registration forms and on the account page.
Let's get into it.
Conditional Logic
We introduced conditional logic for our Custom Fields addon back in 2.3 and although it's been possible in ACF to add conditions to fields, those weren't supported when adding the fields to a WP User Manager registration form. Until now!
You define the conditions for each field in ACF as normal: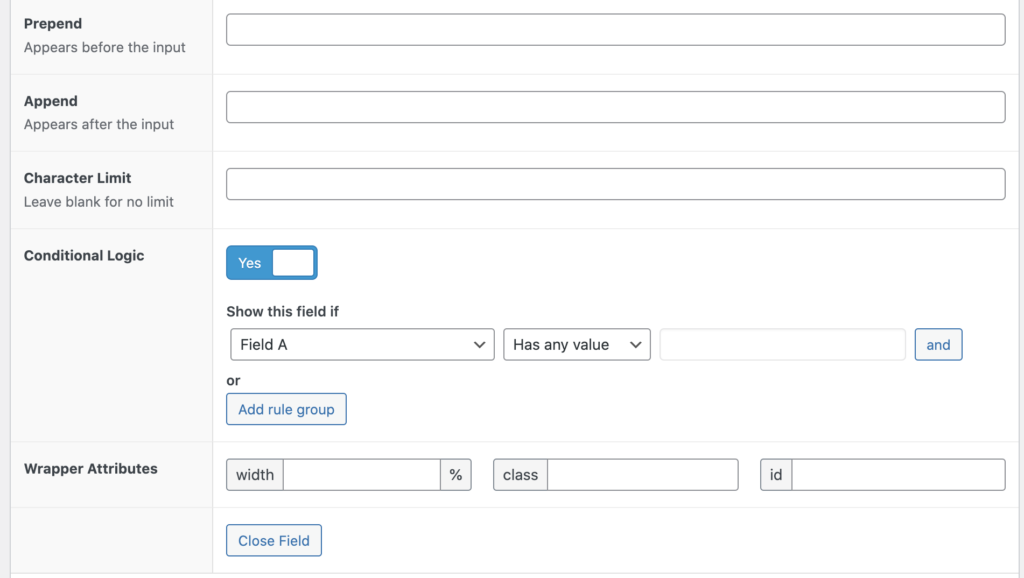 Then when the ACF field group is selected to be added to a WPUM registration form, or the individual fields are dragged onto the form, the conditional logic will now be supported on the form:

The ACF addon update requires WP User Manager 2.8.6.
Up Next
In the next version we'll be adding support for the ACF Repeater field type, so you
Are you excited to see these features make their way into the plugin? Let us know in the comments.
Get Started with the Best WordPress Membership Plugin
Today
Connect, Manage and Build your Membership Site