I'm pleased to announce another major update to WP User Manager 🎉
WP User Manager 2.8 introduces the ability to lock a site preventing access to visitors unless they are logged in, the ability to disable emails and customize the email sent to admins when a user registers, along with taxonomy restrictions and addon releases. Let's get into it.
Prevent Access to a Site
There are times when you don't want visitors accessing any part of your site unless they are logged in. It's now possible to do this with WP User Manager.
This setting can be enabled via Users > Settings > General > Login Settings. You will need to enable the 'Prevent site access to visitors' setting: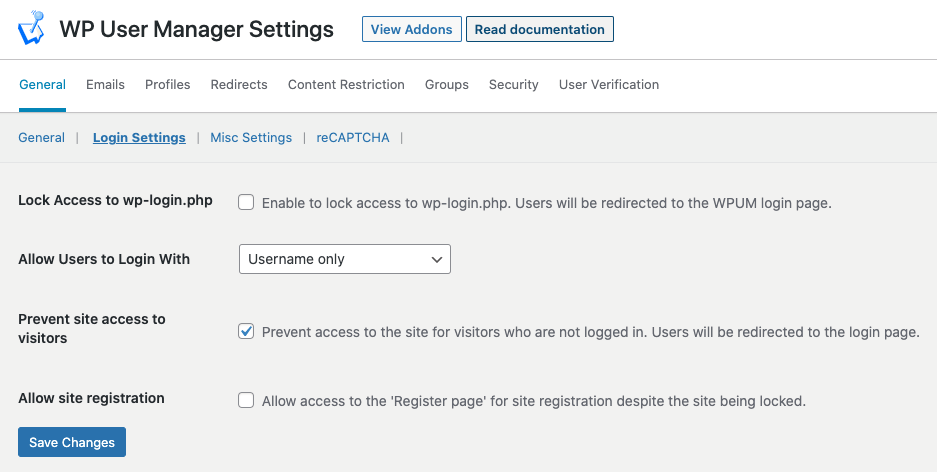 When this setting is enabled, any visitor to the site who is not logged in will be redirected to the login page (defined in Users > Settings > General). This means they can't view any of the site until they are logged in.
You can still allow access to the registration page with the 'Allow site registration'. This will allow access to the page set as the 'Registration Page' in Users > Settings > General, and other registration forms.
Email Improvements
This release brings some long standing feature requests around the emails that WP User Manager sends.
Customize the Admin Notification
Whenever a new user registers on a site, the site admin will receive an email notifying them. This was previously only able to be customized with filters for the subject and email content, but now this email is a first class citizen in the WP User Manager email editor: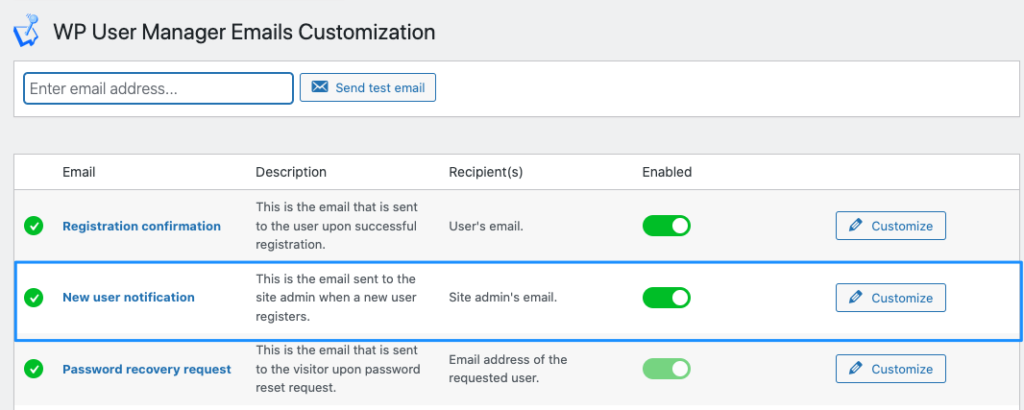 Disable Emails
As you can see from the screenshot above, emails can now be turned off with a toggle switch. This gives admins better control over what emails are sent. Some emails, like the Password Recovery email cannot be disabled.
Attaching File Fields
With WP User Manager 2.8 and the Custom Fields addon 2.5.1, any file fields configured and added to the registration form can be selected to be attached to either of the emails sent when a user registers; the email to the user and the admin notification.
Get Started with the Best WordPress Membership Plugin
Today
Connect, Manage and Build your Membership Site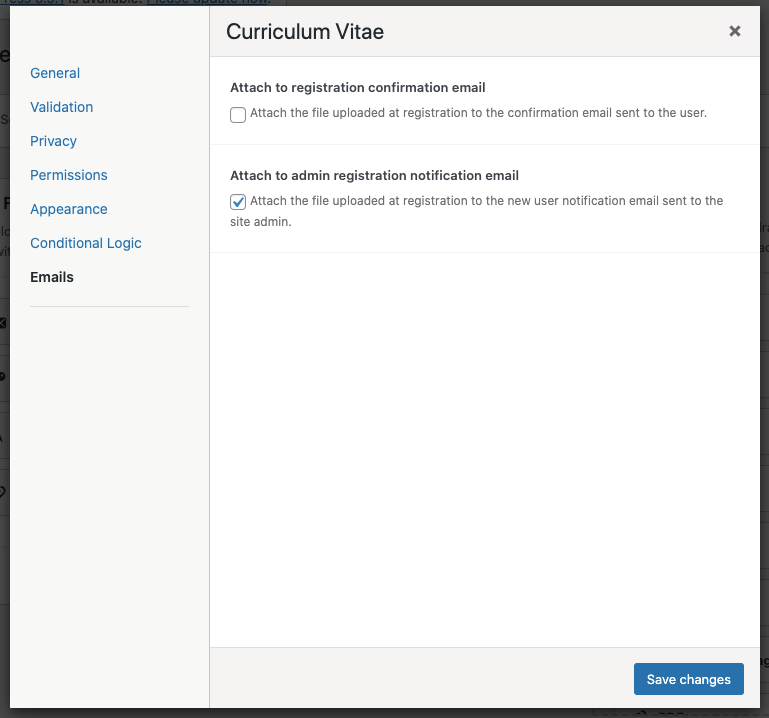 Restricting Content by Taxonomy
In the Content Restriction addon 1.3, you can now restrict terms in a taxonomy, preventing it or content with that term from showing on the site. For example, you have created a blog and you only want logged in users to read posts in the 'News' category.
Releases
Due to updates needed to be compatible with the new features, there's been a number of releases for WP User Manager and its addons:
Checkout the full changelogs for all the details.
Up Next
I had hoped 2.8 would bring the launch of Stripe Checkout and Billing with WP User Manager but there was a bit more work left to do on that. I'm planning on releasing that next.
What do you think of the new features? What missing features in WP User Manager are most important to you? Please let me know in the comments.