WP User Manager 2.0 is now finally available! It's been a long journey but here we are after 5 months of hard work. This update is a complete rewrite of the whole plugin including all add-ons, both free and paid. Creating a community within your WordPress website it's now even easier than before. Let's dive right into it and see what's new.
Introducing the new fields editor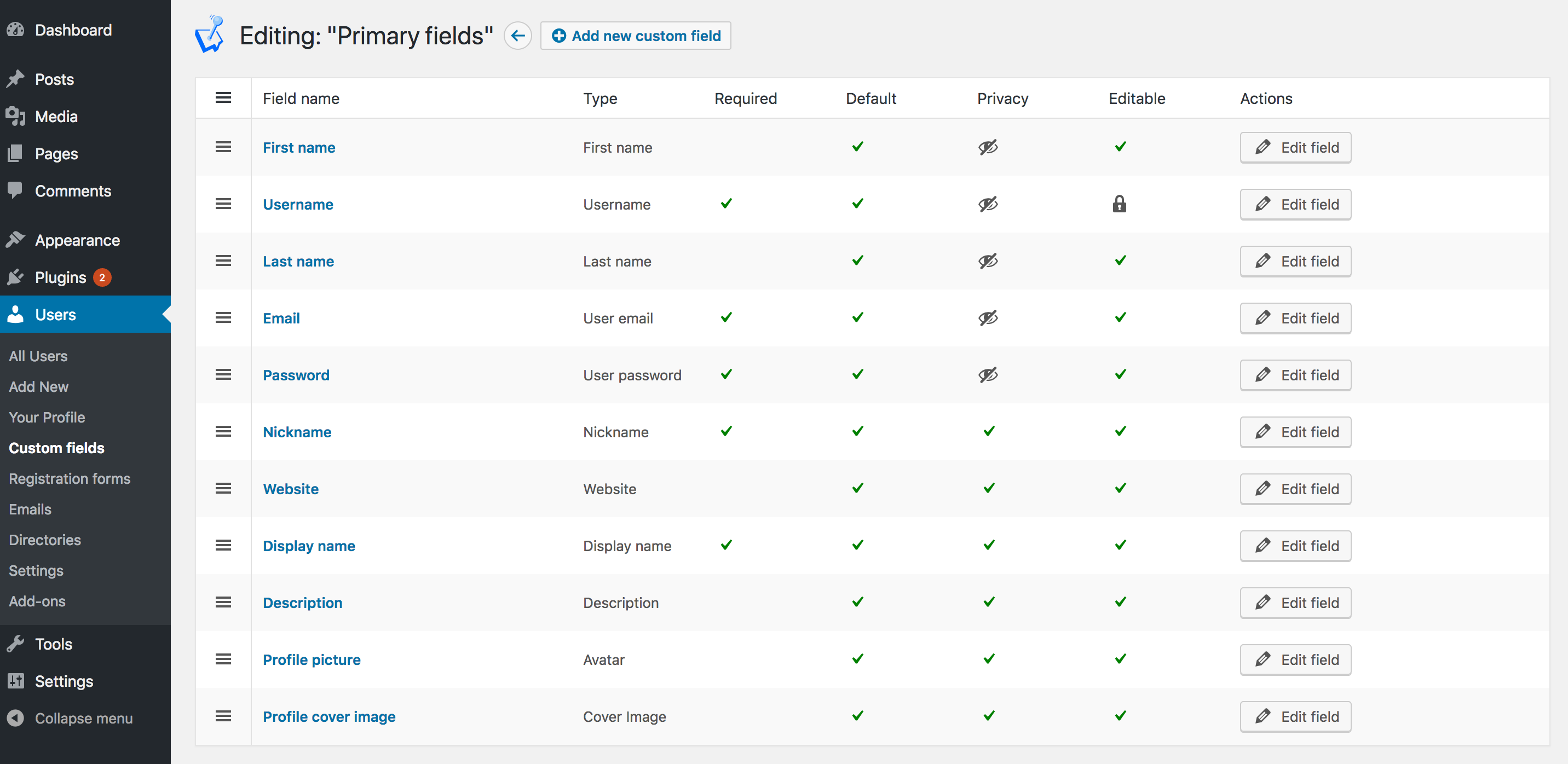 The fields editor is now entirely powered by Vuejs a javascript framework that's allowed me to build an extremely fast interface to work with users custom fields. Adding, editing and deleting fields now doesn't require the page to reload anymore.
When customizing a field, you'll be presented with a familiar modal interface with all settings right there.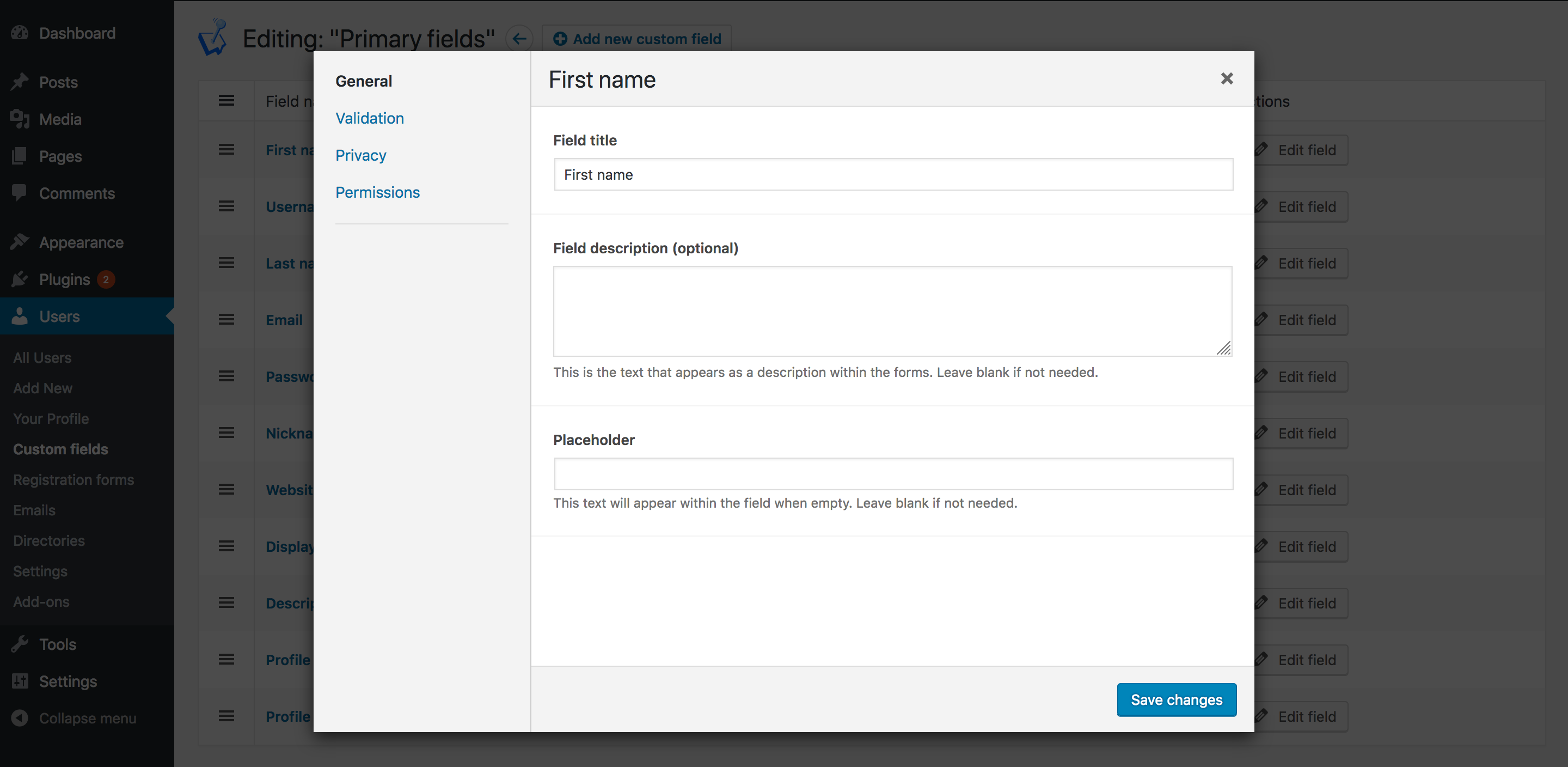 You will see different type of settings depending on the type of field you're customizing. Through the sidebar you can navigate to separate sections that contains various other options. Everything is instantly loading with no page reload.
The new registration forms editor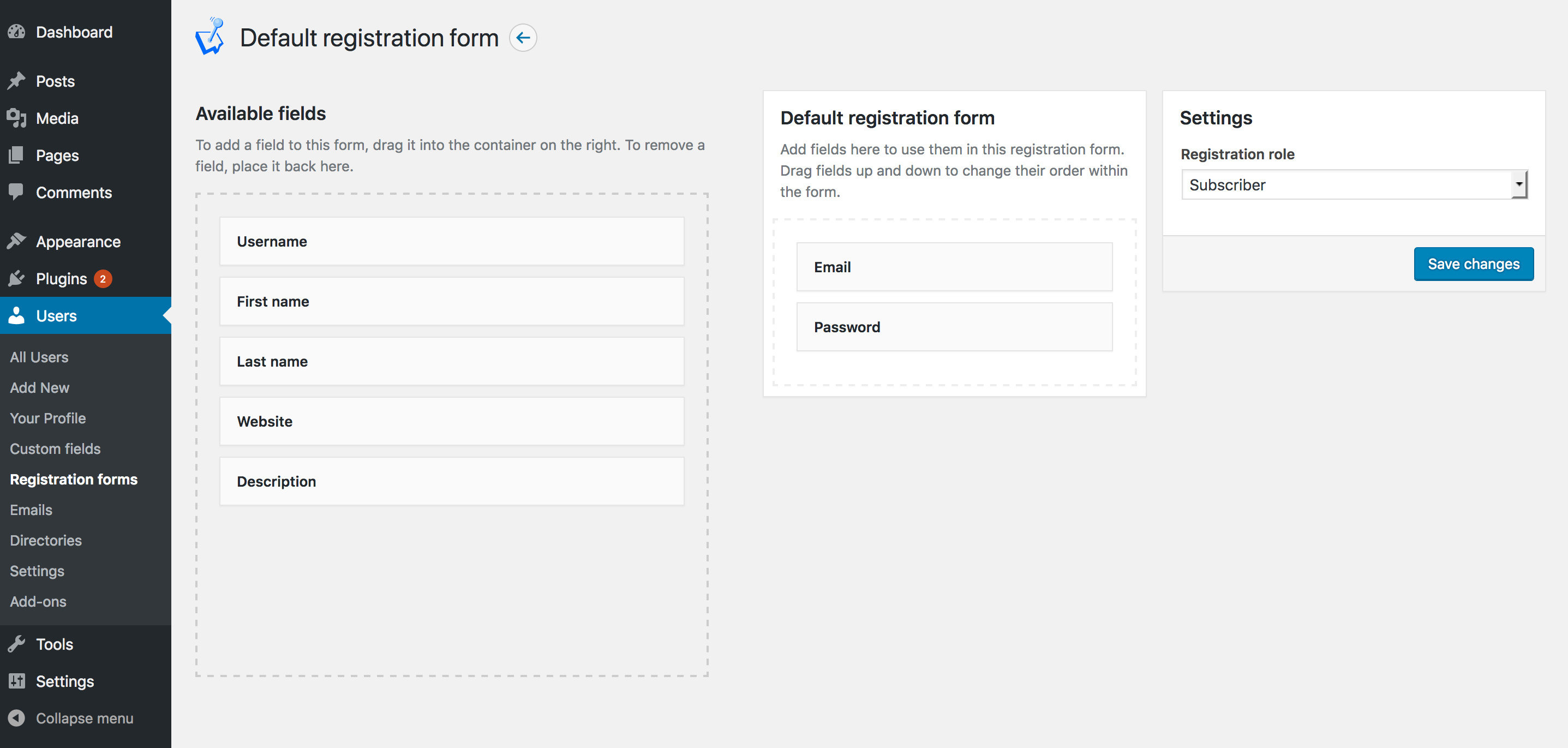 Within this update, a new page has been added into your admin panel which allows you to customize the registration forms. The order of the fields of a registration form is now no longer the same as the profile fields.
Multiple registration forms will soon be possible through an add-on. The form editor now also features a custom role setting, allowing you to define a role for that specific registration form.
Registration forms are now even smarter than before, this allowed me to remove some options from the settings panel. As an example, if you wanted to created a registration form with an automatically generated password, all you have to do is remove the password field from the form. WPUM will now generate a password for that user. Same goes for the username, if your form doesn't have the username field, it'll automatically use the email as username for that user.
Get Started with the Best WordPress Membership Plugin
Today
Connect, Manage and Build your Membership Site
Live emails customizer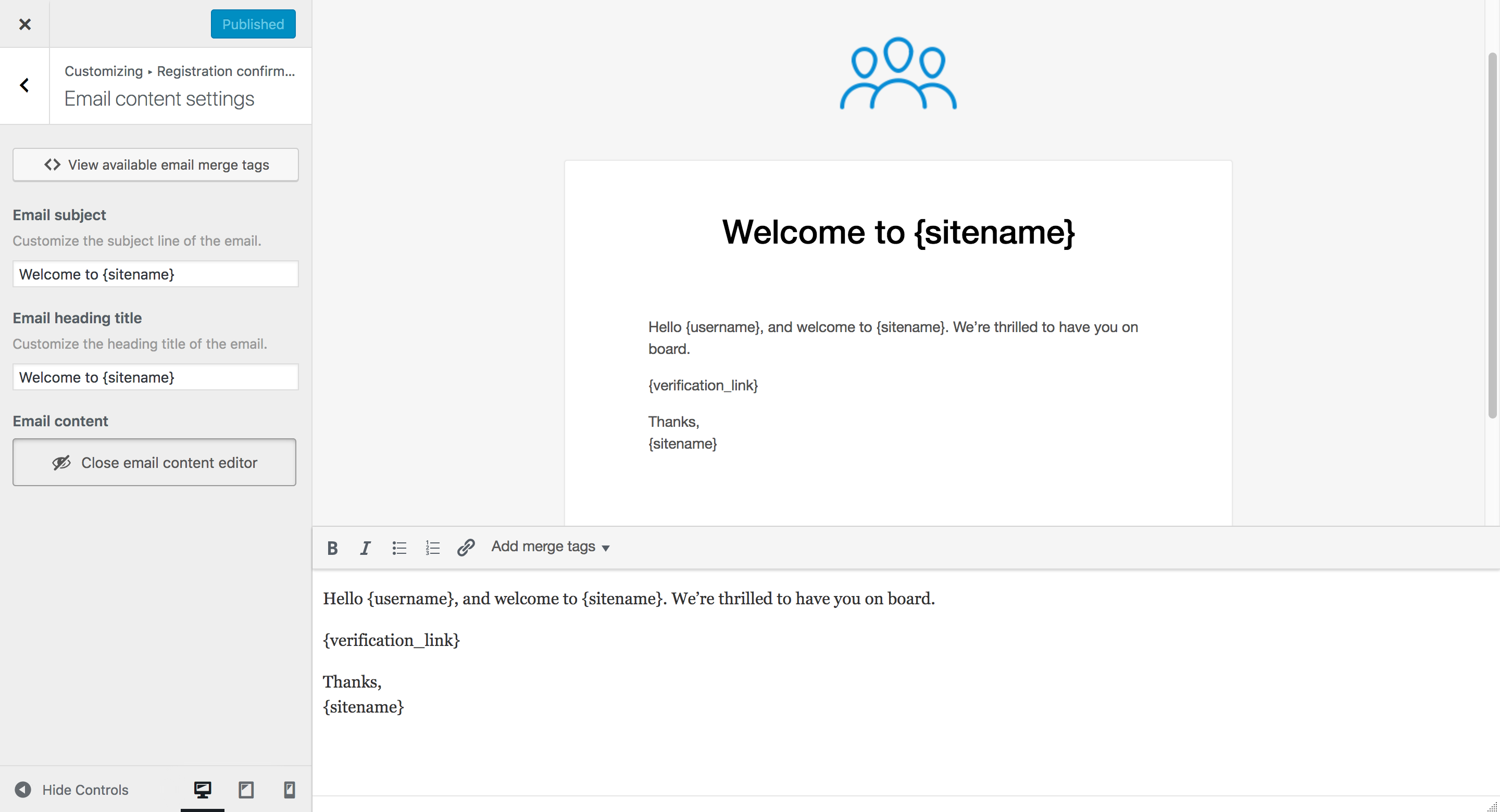 The emails editor has come a long way. The new editor is integrated with the WordPress customizer, it allows you to see in real time how your emails are going to look like. The dynamic tags are now embedded inside the content editor so you won't have to copy and paste them anymore. Click the "Add merge tags" and a list of all available tags will show up.
User directories look the same, but they're not the same!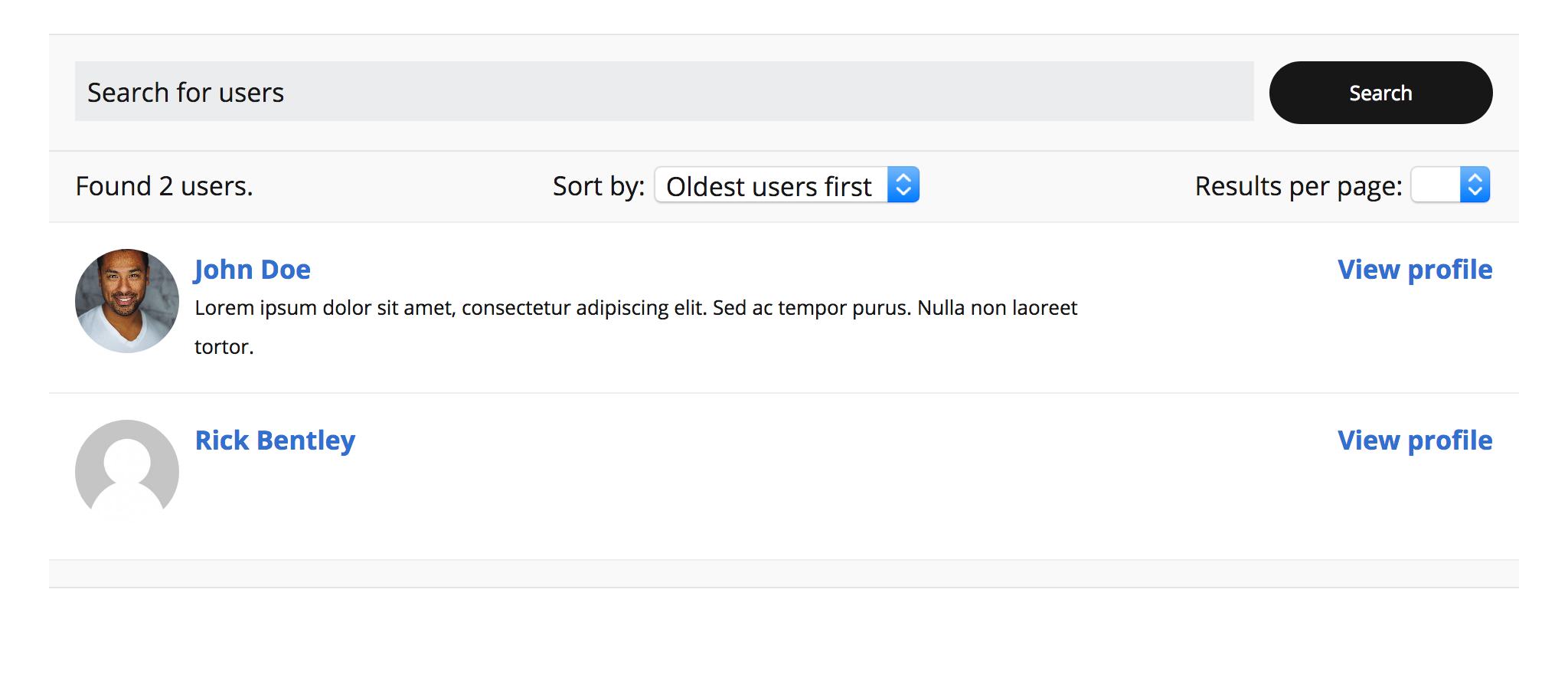 While the layout of the user directories hasn't changed much the code beneath them has completely changed. The searching system has also improved a lot and there are no more issues when searching names! The underlying code for the search system, already supports custom fields, soon an interface to add and remove custom fields from the directories search will also be available.
The new profiles layout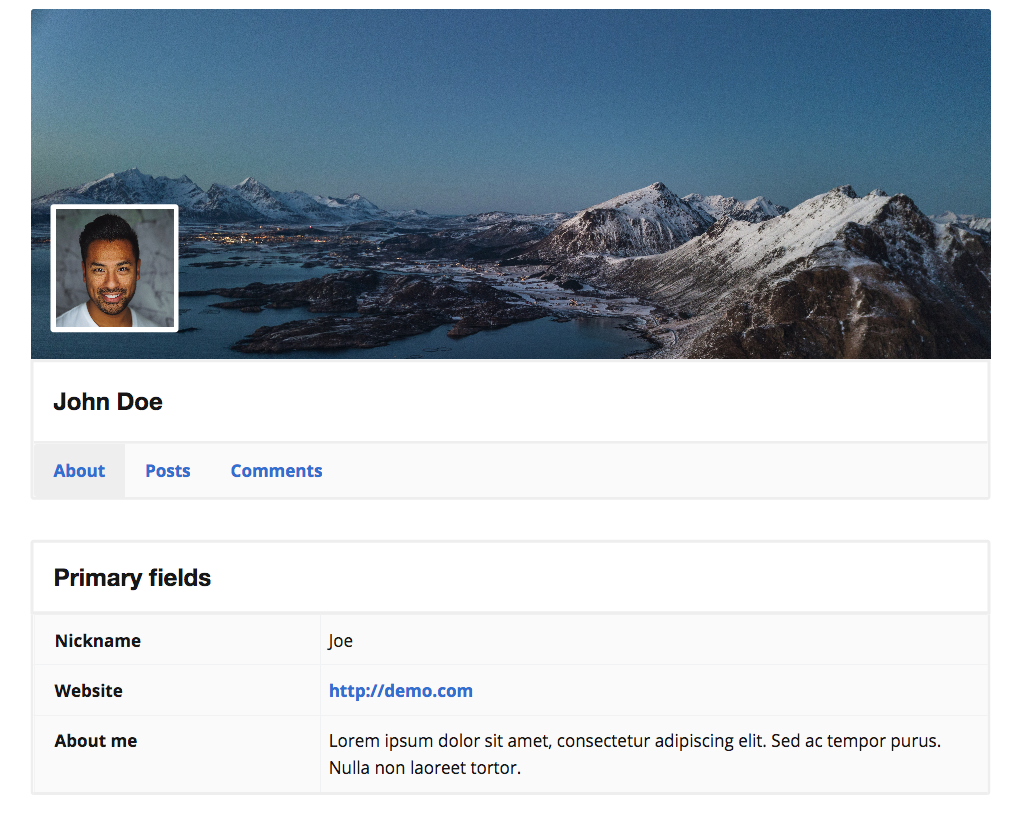 A new layout for profiles has been introduced. The new layout comes with support for profiles cover images. It also features a new routing system which paves the way for upcoming extensions.
Improved login form
The login form now features a new underlying authentication system made of "steps". In short, the new login form is much more flexible and much easier to integrate with other third party plugins. You'll be hearing about compatibility with other plugins soon, the first will be login lockdown and 2fa authentication with Google Authenticator.
How to update
When the plugin is updated on websites running the previous version, a notice will appear within your dashboard requiring you to upgrade your database. Please make sure you do a backup first. The only thing left to configure is your signup form. Navigate to "Users -> Registration forms" and configure the form from there.
New addons and existing addons updates
All addons both free and paid have been updated for compatibility with version 2.0. Please make sure you update the add-ons too. Furthermore, new free addons have been released. These new addons are related to GDPR, you can read more about it here.
What's next
If you spot any issues please make sure to let me know. As you might know already, I'm now 100% back full time working on the plugin so you can expect more features in the near future. As always, I need to know what issues you have with WPUM right now and what functionalities you wish it had or what you think could be improved. I've already taken feedbacks from some of you and some of the suggested features will soon be available.