The WooCommerce platform is the number one e-commerce solution for WordPress for many reasons. For starters, there is lots of flexibility and scope in the plugin. However, if you want to set up WooCommerce subscriptions and memberships, you'll need to use third-party plugins.
Subscriptions and memberships offer myriad benefits to any site. It's a fantastic way to monetize your content, even for blogs. What's more, subscriptions could also be an alternative source of income and traffic, especially for a typical e-commerce store. Regardless, memberships can help you build and grow a community like almost no other approach.
For this tutorial, we're going to discuss how to set up WooCommerce subscriptions and memberships for your products and services. First though, we're going to go over what the subscription model is, and how it can help you.
A Primer On the Subscription Business Model (With Examples)
Most people who use the internet will know about the subscription model. This is where a site will grant access to its products and services for a set fee, taken at regular intervals. This exact interval depends on other factors within that specific business model.
There are also different ways to apply a subscription model. One of the most successful are course-led formats and newsletters. The Post Status WordPress development community is one huge example: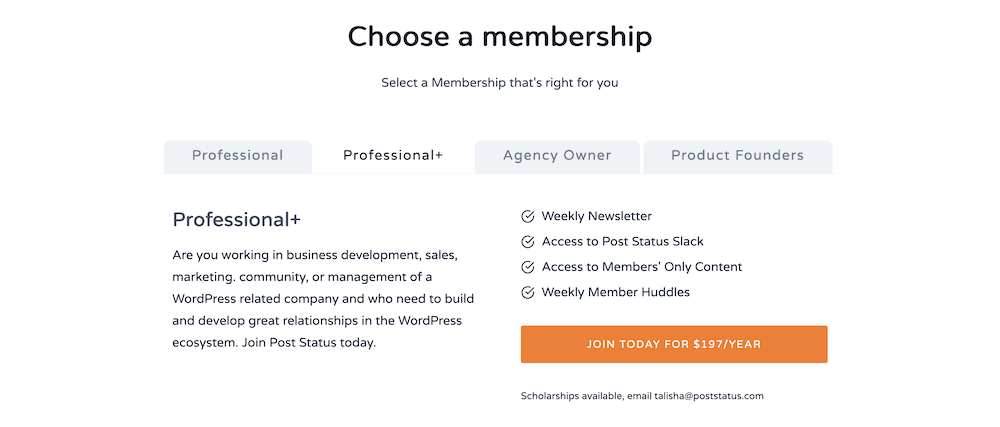 You're even able to set a solution like this up in a number of different ways. For example, you could provide the entire course upfront. This will be suitable if your strategy revolves around members undertaking a few different courses. In contrast, you may 'drip-feed' a course to members over the lifetime of their subscription, and increase your return.
Speaking of WordPress, you'll know that many plugins use a subscription model. In many cases, you'll have free access to the core WordPress plugin, but you'll pay an annual fee for support, updates, and extensions if the developer uses them. Of course, WP User Manager is one of many cases: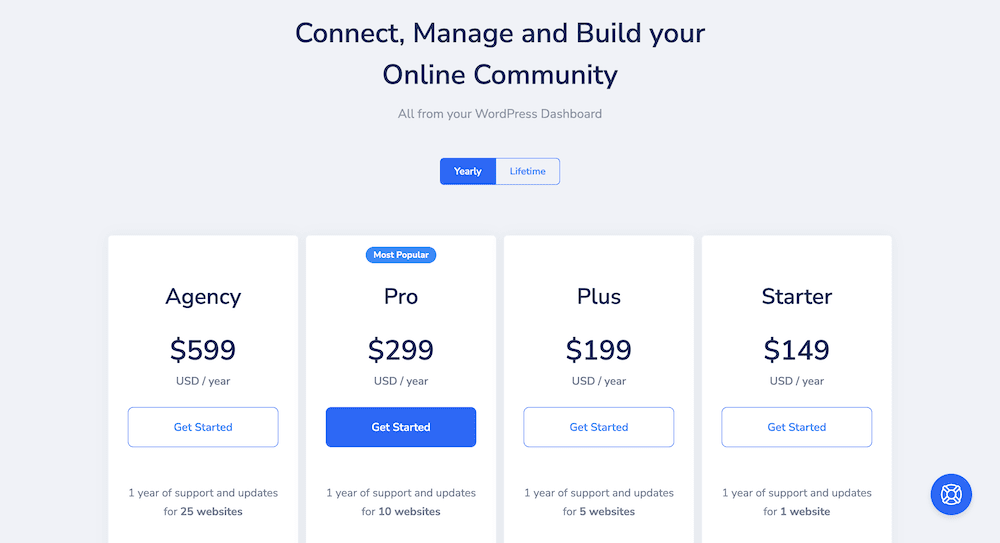 Some subscription-based models pre-date the internet, which shows how successful they can be. For example, the Reader's Digest shows that a membership where you receive books (and/or digital access) for a monthly fee never goes out of style. It's a basic way to encourage loyalty and regular income: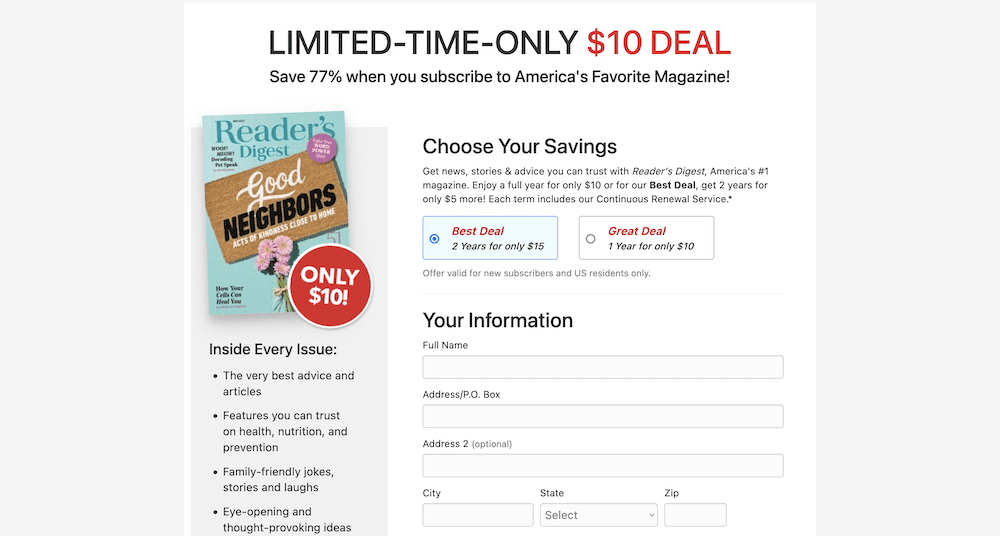 Skincare and beauty sites also use subscriptions. For example, Lush USA lets you subscribe to individual items, which can benefit both the store and subscriber. What's more, it won't always feel like a subscription, because there is no fixed term: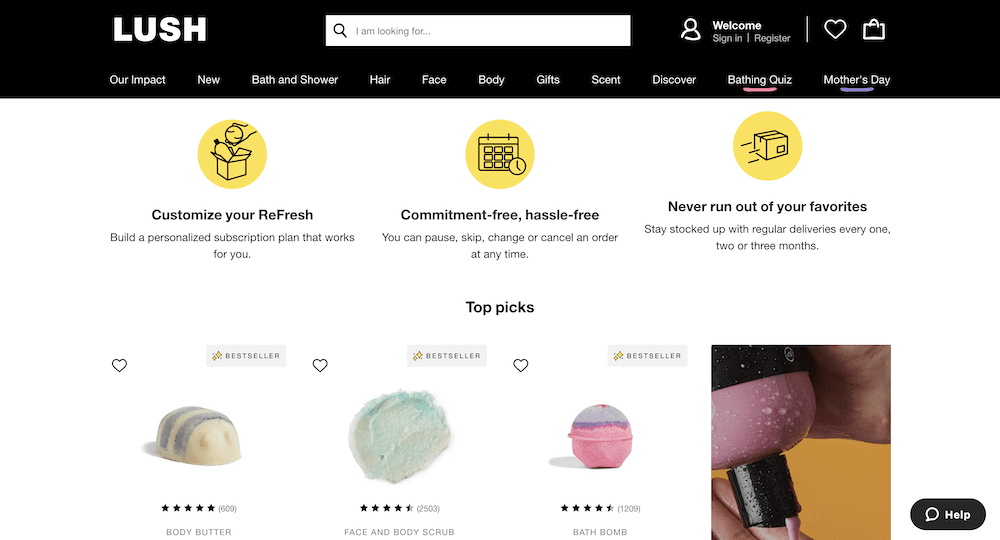 Charities are another niche where subscriptions play a huge part as donations. For example, Unicef USA lets you choose whether you donate on a regular basis, and for how much:
Get Started with the Best WordPress Membership Plugin
Today
Connect, Manage and Build your Membership Site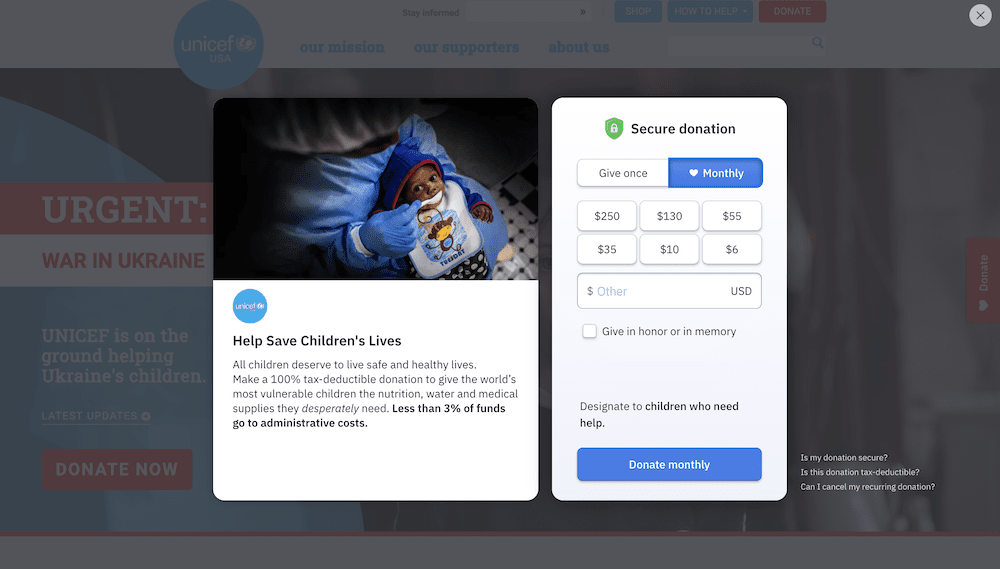 On the whole, WooCommerce subscriptions and memberships can be a flexible way to earn from your site. Let's find out more in the next section.
How Memberships and Subscriptions Can Help You Monetize Your Business
You see them everywhere, and know that they can unlock further income for your site. However, it's important to know some of the specifics of how you'll monetize your WooCommerce site to offer subscriptions and memberships.
There are a few use cases you might want to consider, that we don't cover in the previous section:
You might sell online courses on a subscription basis. In fact, this can go for many other digital products too. If you develop WordPress products, for example, you could sell themes or plugins. You can also apply this to HTML templates, e-books, music, and much more.
It could be that your core offering – blog content or artwork, perhaps – is free to read. However, you might also build in member perks, such as access to drafts, unused content, and others. This way, you could create one piece of standalone content, and link it to premium offerings that users will need a subscription for.
Lots of influencers, affiliate marketers, freelance creatives, and more use subscriptions and memberships as a community builder. If you cultivate a community around your subscription products and services, there is more chance you'll find the money.
In fact, we'd go as far as saying that as long as your model revolves around charging users on a regular basis for content, subscription products, or services, you can make a success of a membership model.
However, if you use WordPress and WooCommerce, you'll want to know how to harness these platforms to build out your site. In the next section, we'll explain this in more detail.
How You Can Offer WooCommerce Subscriptions and Memberships Through Your Website
WooCommerce is number one for lots of reasons. It has stellar development, full integration with WordPress, and offers a full-featured way to build, run, and manage an e-commerce store without the need for code or technical knowledge.

However, it can't achieve everything you need out of the box. The feature set of WooCommerce provides full functionality, but for some additions you'll need to install extensions, add-ons, or further membership plugins. Subscriptions and memberships are two features that you'll need third-party support for.
As such, there are many WooCommerce membership extensions that help you to add subscriptions to your site. The WP User Manager blog covers a few of these, such as Ultimate Member, Restrict Content Pro, and Paid Memberships Pro.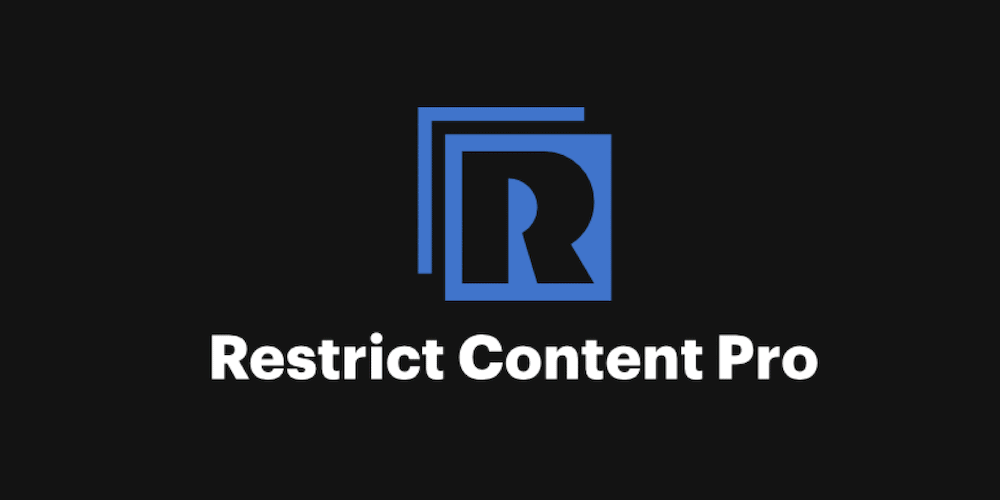 While lots of plugins can offer most of the features you need, not many can tick all of the boxes you'll require. For example, Ultimate Member offers robust user role management, while Paid Memberships Pro is good for building out those types of sites. However, both of these solutions (and others) lack a well-rounded feature set. Instead, there's one plugin we can recommend, that provides a near-perfect set of features.
Introducing WP User Manager
WP User Manager can perform a lot of roles on your site, but at its core, it's a way to turn your WordPress membership website into a full-fledged user management system.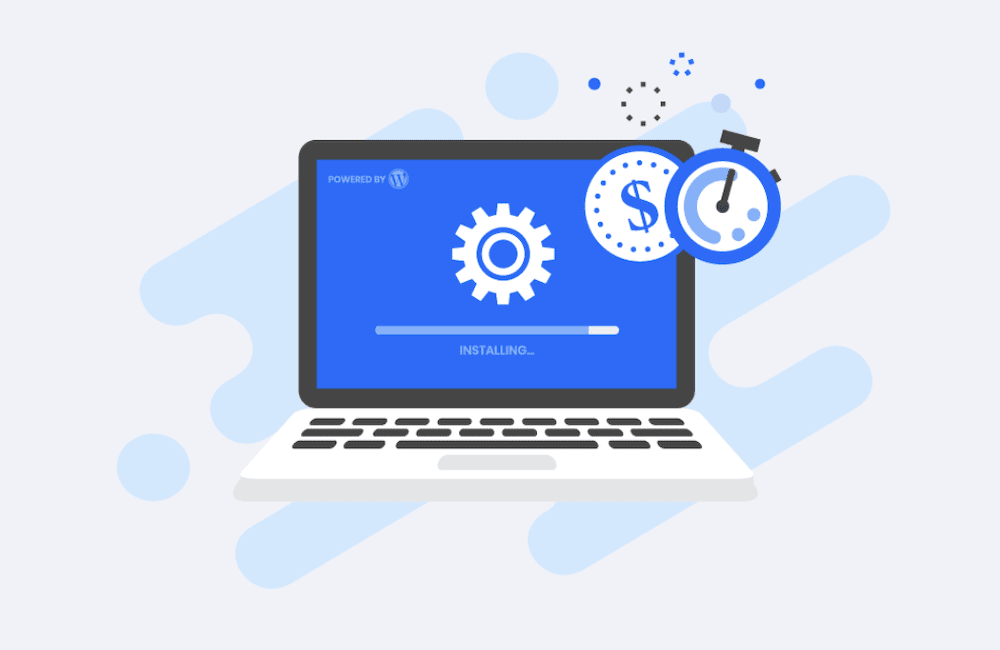 Here's a list of some of the core features you'll find within the plugin:
It provides user management options such as straightforward registration for end users, robust login (and logout) features, password recovery functionality, and secure sign in options, among others.
You have complete control over all registered users on your site. This runs the gamut of customers with personal accounts, and your internal team. You even have control over administrator access rights.
For access that falls between different roles, you can set, and manage those capabilities using the full-featured user role editor – even to create your own custom user roles.
The user role system within WP User Manager also lets you create dedicated membership plans and tiers for your site, complete with as much access as you'd like those users to have. This is perfect for content dripping and campaigns, along with more traditional subscription-based models.
You have the option to work with all sorts of user actions. For example, you can create new users and login credentials in bulk, modify and reset passwords as you wish, and plenty more.
WP User Manager provides a drag-and-drop registration form editor. This means you can build a form without code, that contains only the most relevant fields you'll need to intake new users.
This is only a sample of the scope of WP User Manager. In the next section, we're going to discuss some of the advanced functionality of the plugin. From there, we'll show you how WP User Manager works in practice.
Some Advanced Reasons Why WP User Manager Should Be Your Number One WooCommerce Subscriptions and Memberships Plugin
If you're a WooCommerce store owner, you'll likely have some specific requirements for any WooCommerce extension, add-on, or plugin you introduce to your site. This is because you need that plugin to play well with both WordPress and WooCommerce.
The good news is that you have a multitude of features with WP User Manager, and all of them have compatibility with WooCommerce's core code and payment gateways such as Stripe and PayPal.
However, WP User Manager's compatibility stretches further than payment options. For example, your members are central to the core experience, and the plugin includes lots of ways to keep them satisfied.
You have full user management at your disposal that can also help you grow your community. For instance, you can provide social media login choices (such as Facebook and Twitter) to help make the sign up process more straightforward. You're also able to create groups in order to help members connect, as well as the ability to create user directories.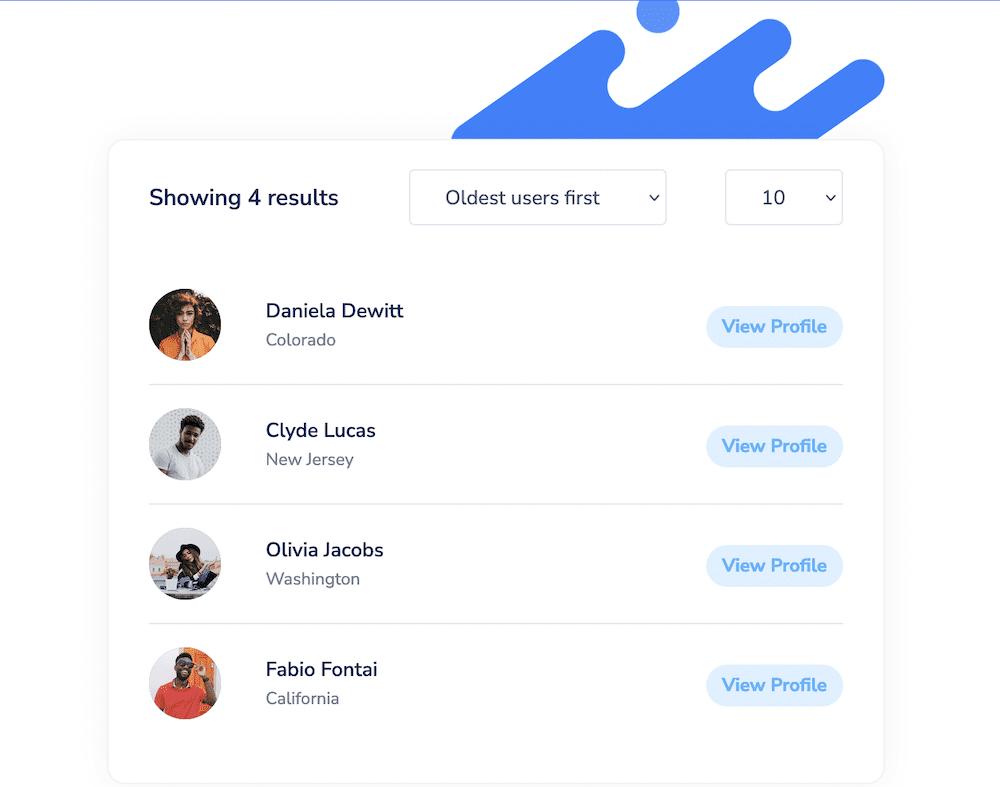 There's plenty more to help your users. For example, there are gorgeous profile pages that you can customize as you see fit. Each one also offers a custom URL structure that search engines will be able to index: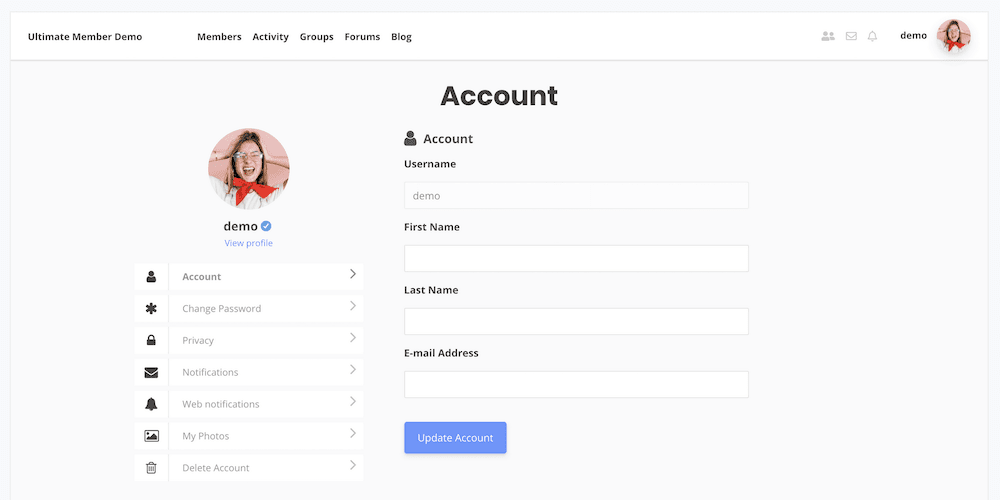 What's more, there is also lots of security, so your user's data remains safe. You'll find typical features such as password recovery options, profile privacy options, and the choice to implement Two-Factor Authentication (2FA) for each login.
While there's a lot under the hood, WP User Manager is simple to use. In the next section, we'll show you how fuss-free it can be.
How to Configure and Use WP User Manager
You can glean the basics of WP User Manager in a few minutes. You'll first need to install and activate the plugin on your WordPress website. From there, you'll come to the Getting Started screen.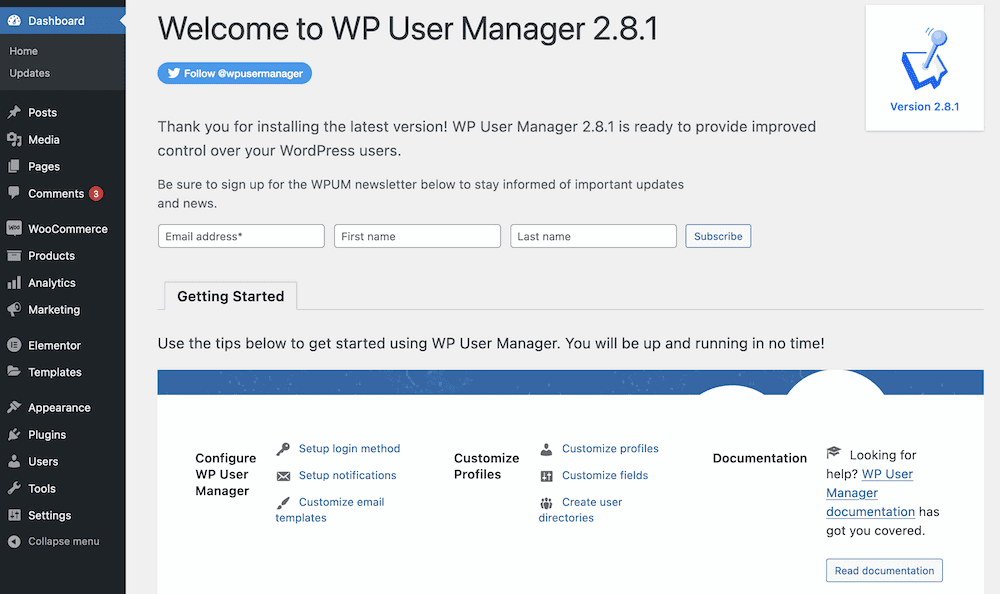 While it's not obligatory to run through this page, it will guide you to the right areas of the plugin in order to set things up. In any case, one of the first tasks you'll want to carry out is to build and display a registration form for signups.
Setting Up WooCommerce Subscriptions and Memberships with WP User Manager
There are three main parts to a successful subscription site:
Your registration form.
The membership plans and tiers you implement.
Your member user roles.
For forms, you'll want to head to the Users > Registration Forms screen within WordPress. If you click to create a new form, you'll come to an editing screen. This will provide a set of fields on the right, and a drag-and-drop interface on the left. To create your registration form, drag fields onto the canvas.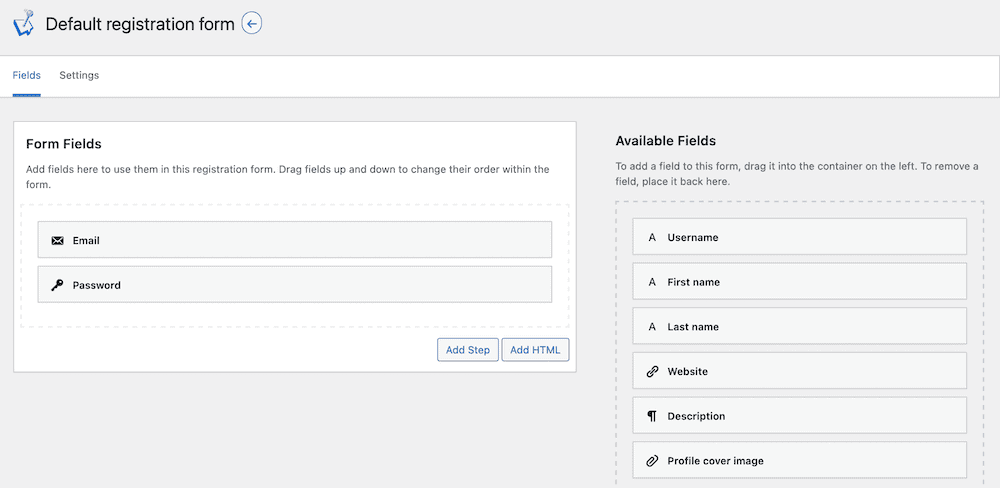 When you save your changes, you can use shortcodes to display this form on the front end of your site. One flexible aspect of WP User Manager is that you can use the WordPress editor that suits your needs, and still have the ability to add your form.
For example, Elementor has its own Shortcode widget you can use. Regardless of the editor you use, the wpum_register shortcode will display your form on the front end: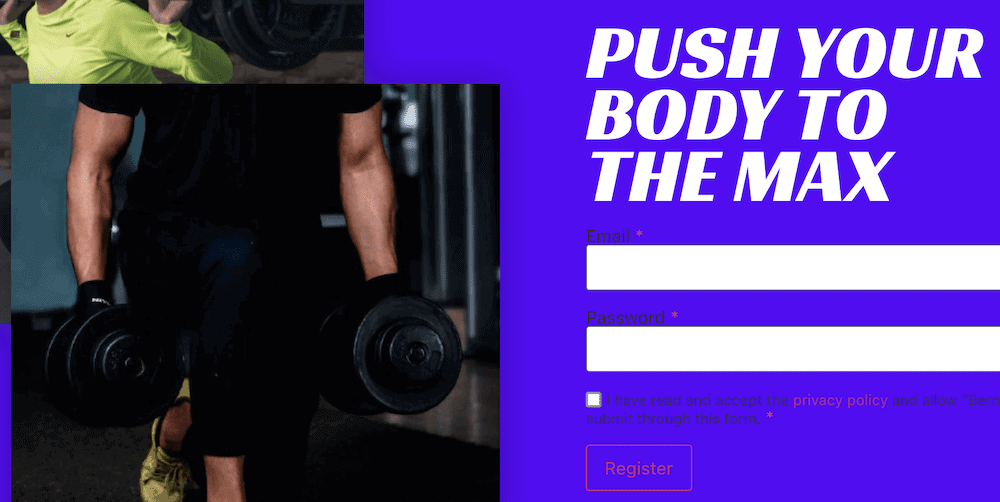 You have a few different options within WordPress to alter the experience of your form, and your membership site. For example, if you create or edit a form, the Settings tab will help you refine how your form behaves: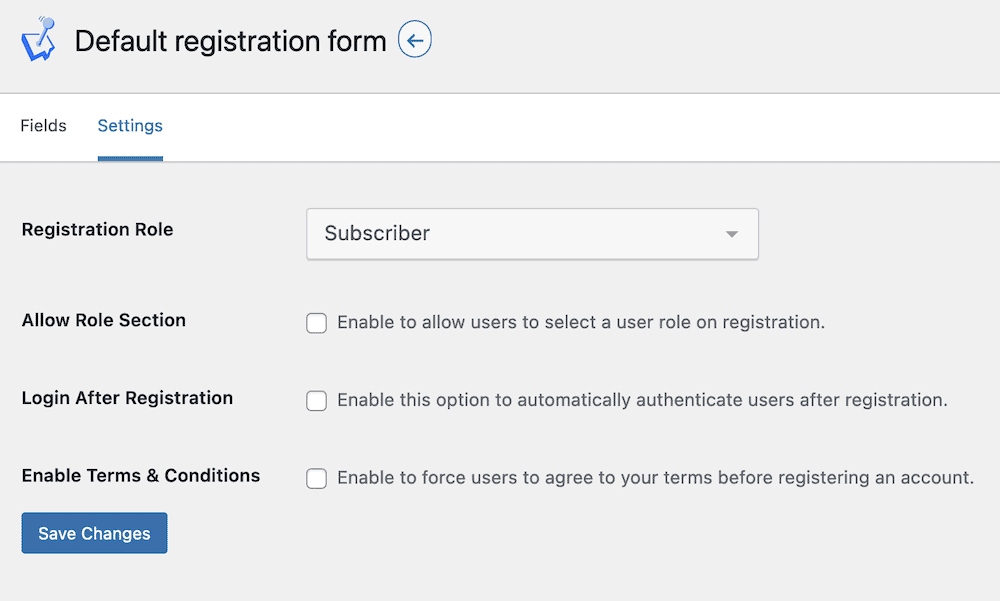 WP User Manager's user role system offers a lot of powerful functionality. You can find all of the current roles for your site through the Users > Roles screen: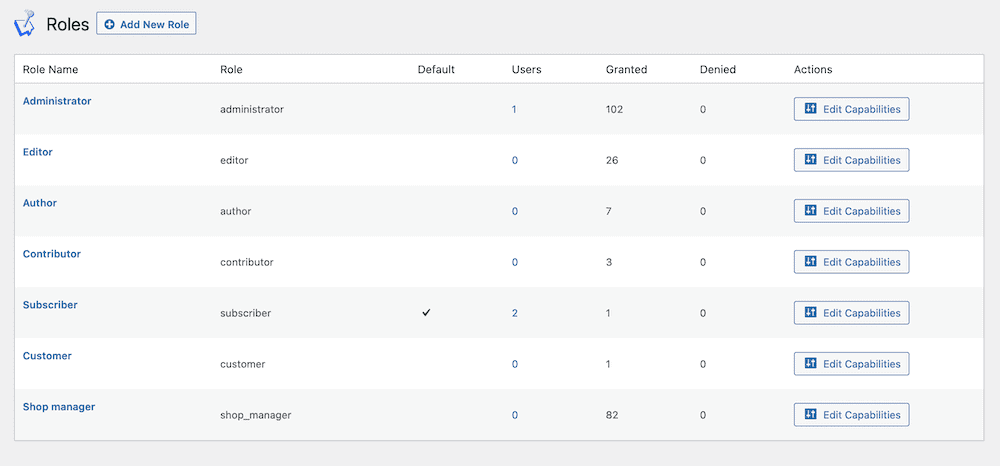 You get the option to edit each current role, but also create a new one using the Add New Role button: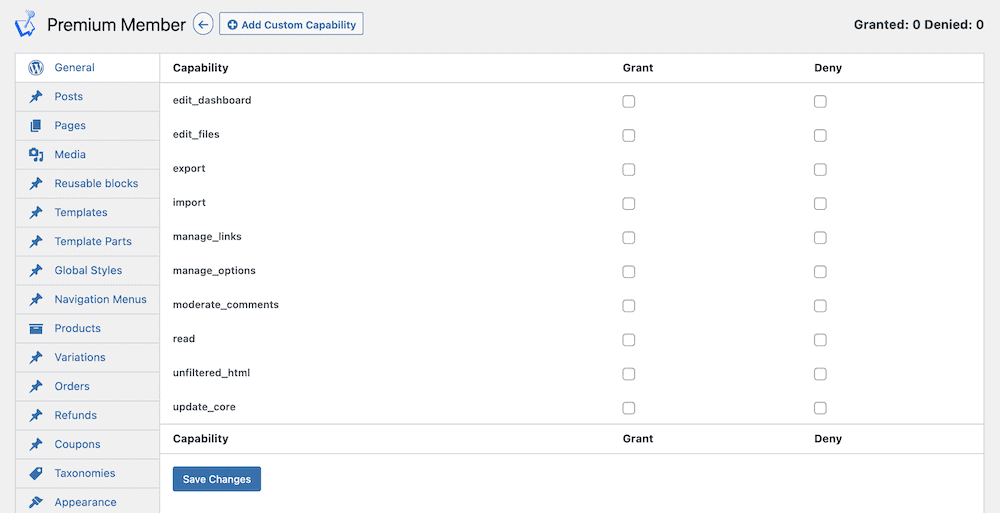 This is also how you'll set up membership tiers. Each tier will be a specific user role that covers the parameters of the subscription you want to implement. This makes it straightforward to build a membership site, and means you can provide roles that offer only the access and capabilities you need, rather than myriad roles that only offer partial functionality.
Using the WP User Manager WooCommerce Add-On
WP User Manager comes with a comprehensive extension system that lets you expand upon the core functionality – much like WooCommerce and WordPress. While there are lots of add-ins available, the WooCommerce add-on integrates with the platform to provide more 'quality of life' features for your members.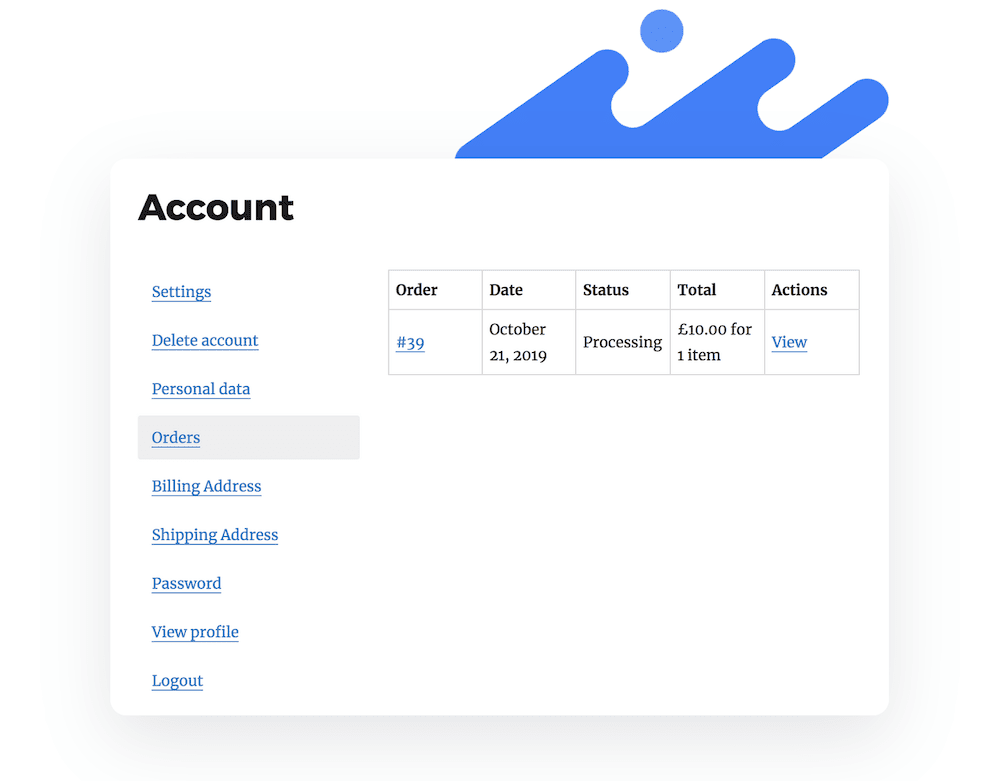 One fantastic feature that can help you bring in more revenue is the ability to collect recurring payments at the point of registration. This means a user can become a member in an instant.
Once you install the add-on, you'll see new options within the registration form settings, specifically the ability to choose a WooCommerce product on registration: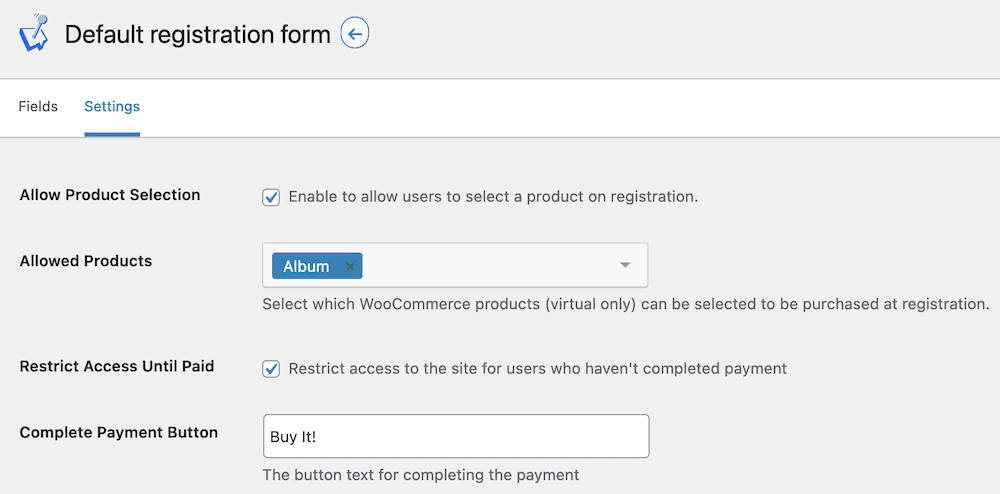 There's also a one-click checkbox here to restrict access of the entire site to non-members until a user subscribes at checkout. Once you save your changes, you won't need to do anything else. The potential member can become a full subscriber while filling out the form. This includes a full payment process experience, such as card fields, and the option to choose your payment methods: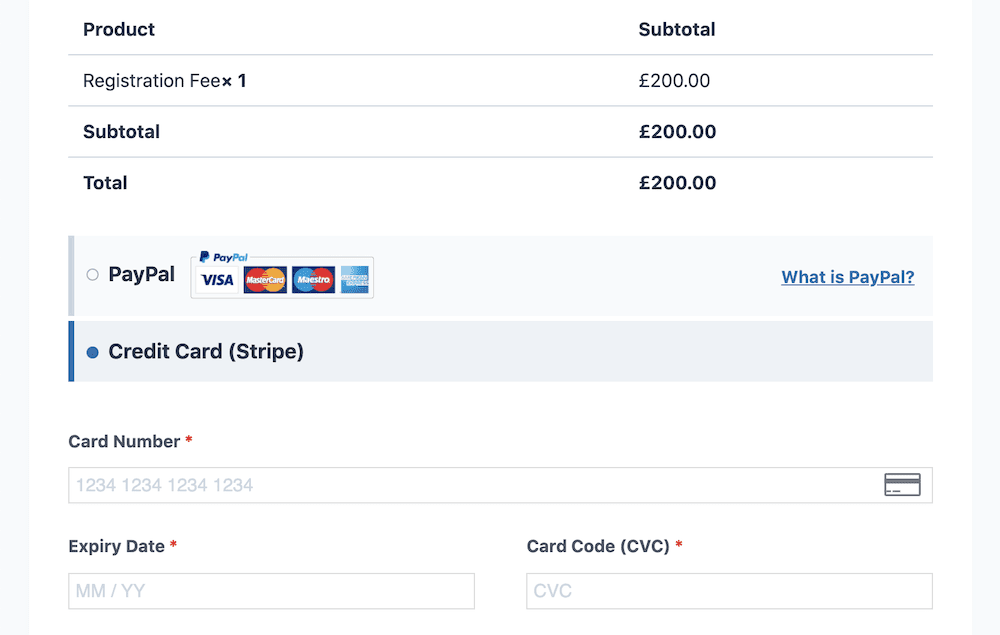 This is only a sliver of what WP User Manager offers. As such, the on-site documentation and help should be required reading. In fact, you may want to pull up the documentation while you use WP User Manager. That way, you'll learn the ropes fast, and have plenty of knowledge to apply to your own WooCommerce membership site.
Conclusion
If you want to monetize your primary content, or generate income from your secondary content, WooCommerce subscriptions and memberships will be high on your list of priorities. However, the default WooCommerce installation can't achieve this level of functionality. You'll need a third-party plugin that's reliable, feature-rich, and just as expandable as its parent platform.
For most WooCommerce websites, WP User Manager will be the ideal solution to set up WordPress memberships in a snap. It includes almost all of the functionality you need, such as content restriction, user management, the ability to create membership plans, and more. What's more, it offers a number of add-ons to help you enhance the experience however you see fit.
WP User Manager can be yours from $149 per year. Every purchase comes with a 30-day money-back guarantee – no questions asked!