'The Content Restriction addon gives you more control over the standard content restriction features in WP User Manager.
Instead of using shortcodes to wrap specific content that is restricted to certain users, this addon allows you to control entire posts, pages and custom post types from being shown to users.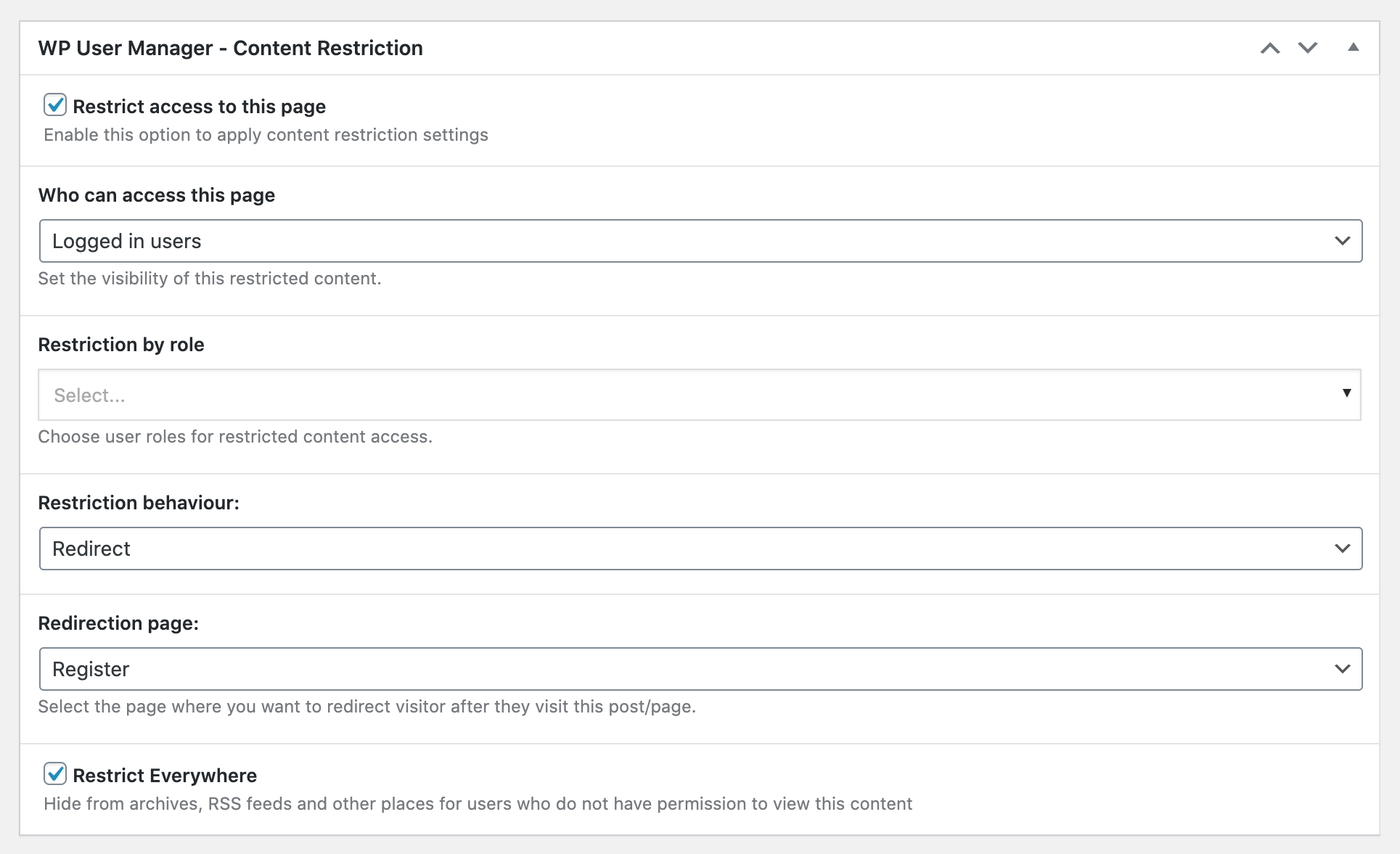 Once you have selected that the post/page/custom post type is to be restricted, you can then select who can access it –
Logged in users
Logged out users
If you select 'Logged in users' then you can also specify certain roles who only have access.
If a user tries to view a restricted post then you can select one of two things that can happen:
Redirection
Show message
If you select 'Redirection' you can specify the page to redirect users to, or a custom URL.
If you select 'Message', a standard message will be shown or you can specify a custom message.
You can also choose to hide the post everywhere on the site if a user doesn't have access. This includes menus, and queries on index pages.
Get Started with the Best WordPress Membership Plugin
Today
Connect, Manage and Build your Membership Site