Most businesses would like to increase user engagement, annual income, and general active user figures. One of the most effective ways to do this is through creating a membership site. As such, WordPress membership plugins are a key element of your setup.
There are lots of challenges for a fledgling membership website. If you want to build one from scratch, you'll need to carry out a lot of research, planning, and coding. If you don't code, you might be at a disadvantage. In addition, you'll need to manage all of the moving parts associated with a successful membership site, which can cause a headache.
In this round up, we're going to look at a number of the best WordPress membership plugins for the platform. Before this though, we're going to discuss why you'd want to run a membership site in the first place.
The Primary Benefits of a Membership Website
It seems as though almost every website has some kind of membership feature. While this isn't completely true, it is a popular business model for a variety of reasons:
You can limit access to your site's content and data that you feel is sensitive or confidential.
There's the opportunity to build and grow your community through subscriptions and memberships.
Depending on how you set up your memberships, you can create a sense of brand loyalty and ownership.
Following on from this, you could restrict access in order to sell exclusive products. You might also do this as a private seller if you want to narrow down your target audience.
While you might want to keep your primary business model, memberships and subscriptions can offer a semi-passive, secondary source of income.
You can see how different sectors will mix and match these approaches, depending on the industry and need. For example, the education section uses simple content restriction a lot, which shows how you don't need to monetize the model.
Building and growing a community is a great way to sell digital downloads such as templates, checklists, and online courses. 'Dripping' content is a valuable way to keep your subscribers, and you get to share exclusive content too. This is a favorite of affiliate marketers, freelancers, and others.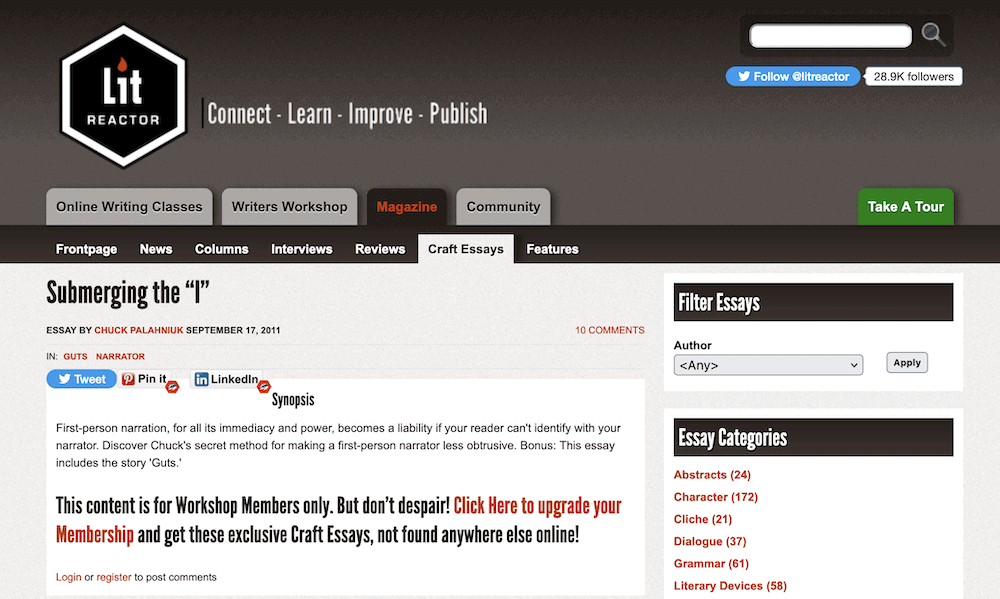 Brands and the finance sector like to offer premium-tier perks to its user base, which will also come as paid member subscriptions. Plus it can bring in more money from a lesser number of users. A real-world example is a bank that will upsell a 'platinum' credit card: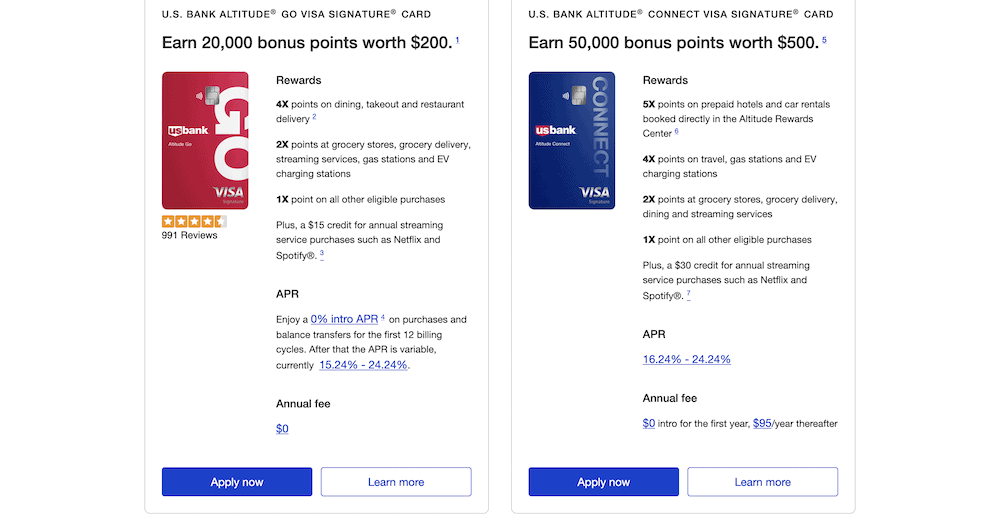 Finally, you'll see creative industries use memberships in a different way. For example, artists could use a private portfolio on a per-client basis, or a photographer will restrict files as part of a proofing section on their website: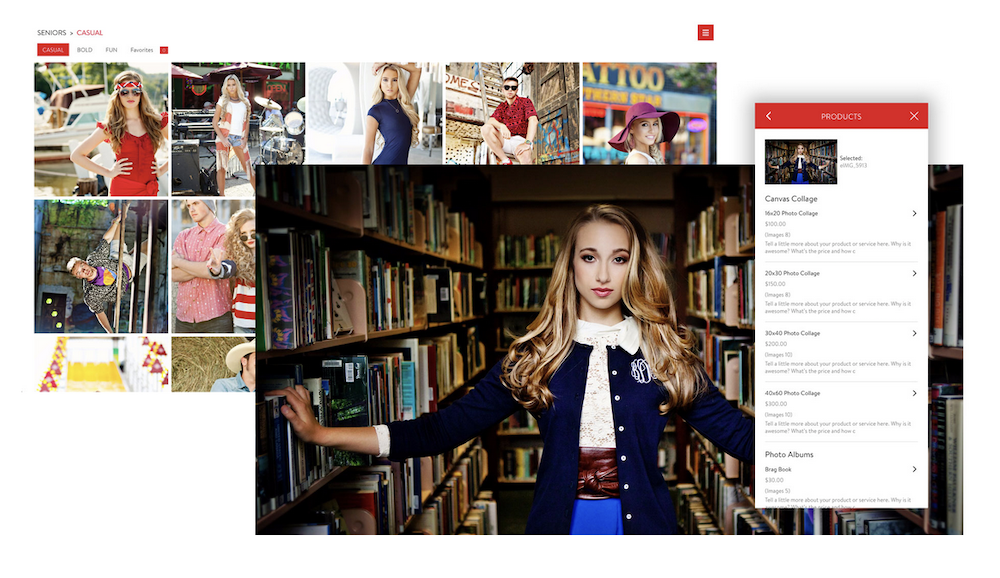 On the whole, memberships and subscriptions are as flexible as your WordPress installation. Speaking of which, let's discuss this next.
Why You'll Need WordPress Membership Plugins for Your Site
Given that WordPress has a 43 percent market share, you'll find many site owners who use the platform. One reason for this is its flexibility when it comes to expanding its functionality. However, the default WordPress installation doesn't offer the range of options that a fully 'pimped out' site has.
Get Started with the Best WordPress Membership Plugin
Today
Connect, Manage and Build your Membership Site
There are a few reasons for this, but the idea from the development team is to provide a full-featured publishing platform, with the scope to customize it as you wish. As such, WordPress doesn't offer the right functionality out of the box to implement subscriptions and memberships.
For this, you'll need to turn to a plugin, which can be a challenge. However, over the course of the rest of the article, we'll discuss some of the options at your disposal, and how to use our favorite.
11 of the Best WordPress Membership Plugins
Over the next few sections, we're going to look over some of the best WordPress membership plugins on the market. Throughout, we'll cover the feature set of each, and talk more about how much each one costs.
However, your budget should scale based on your needs, rather than trying to find a solution within a price range. That way, you'll know you have the right blend of features and functionality, and ultimately, the best value.
1. WP User Manager
The first option on the list is also the most intuitive membership plugin for WordPress that provides the ease of use to help you manage your site's users and profiles – WP User Manager: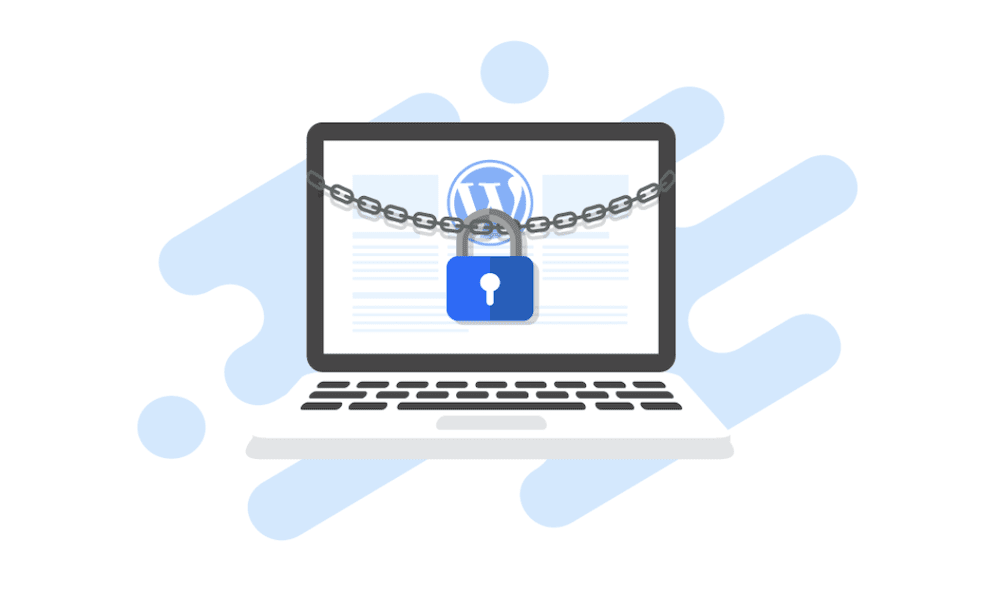 The plugin helps you manage all of the roles and capabilities for every user on your WordPress site – and those you don't have yet. You can add, block, and remove users, and provide access to specific site functionality on a per role basis.
WP User Manager has a wealth of features and functionality you can call upon:
You're able to create private content on your site through the WordPress dashboard. Only the users you specify can see this content, and the parameters are under your complete control.
You can create 'unlimited' membership levels for your site and its content. This also gives you the ability to create features specific to each tier you create.
User profiles also get a full suite of customization options. For example, you can add in various different fields, such as text boxes, checkboxes, radio buttons, drop-down menus, and plenty of others to build an almost custom dashboard for your subscribers.
Also, your members can create custom avatars for their own profiles, complete with a search engine friendly URL. What's more, personal profiles also have restrictive access if you wish.
This depth of functionality isn't just for profiles and content. You get full customization of the site login process – even if this means using a multi-step form. What's more, you can use the built-in editor to customize the email notifications your site sends out.
Security is also a primary concern for WP User Manager. For example, it offers signup email restrictions that means user data does not go public, and spam keeps to a minimum. You also get built-in login limiting – if a password is wrong too many times, you can close down accounts automatically.
Pricing
The best news is that all of this functionality (and more) is yours for a price that won't hit your wallet. There are four plans available:
Starter. At $149 per year, this tier provides full content restriction and user verification. It also gives users a way to export their data and delete accounts, along with a batch of essential security features.
Plus. This tier ($199 per year) builds on the last, and provides the ability to create custom fields, further content restriction functionality, a way for users to login using social media accounts, Mailchimp support, and integration with the WPML translation plugin.
Pro. For $299 per year, you get everything in the Starter and Plus tiers, but also have a way to create registration forms and groups. In addition, you get WooCommerce compatibility, integration with the Advanced Custom Fields (ACF) plugin, Google reCAPTCHA support, and a way for users to post content from the front-end.
Agency. This plan is $599 per year, and includes everything in the Pro tier. However, the difference is that you can use WP User Manager on up to 25 websites.
Speaking of site licenses, the Starter plan provides a one-site license, while the Plus (five) and Pro (ten) plans give you more to spread around. Every tier comes with one year of support and updates regardless.
2. MemberPress
If you want to sell digital products from your WordPress website, MemberPress is one of the best solutions available. It's a multi-faceted tool, in that it's adept at membership, subscription, and learning websites too.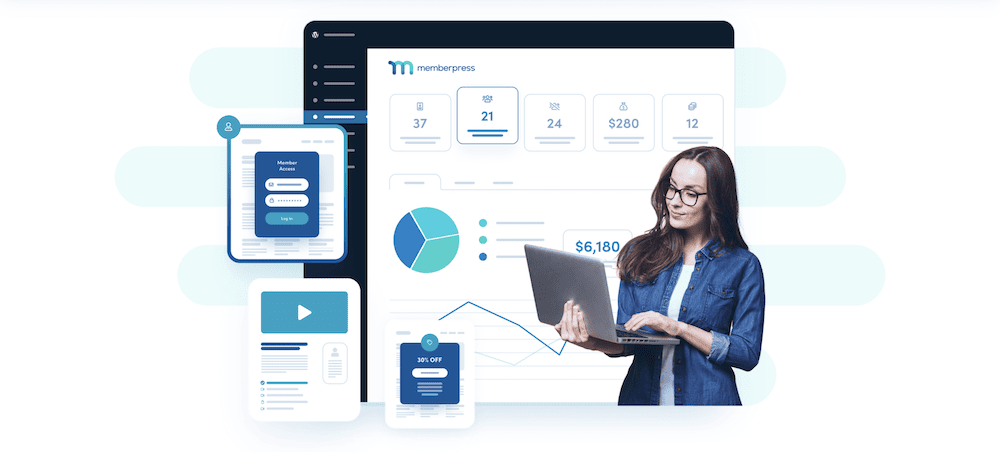 This plugin also comes with a full feature set, that could cover most (if not all) of the bases you need for your WordPress membership site:
You have comprehensive access rules that let you set up paywalls, memberships, subscriptions, and more.
There are a number of payment gateways available – MemberPress will be fantastic if you want to monetize your memberships.
Users have the freedom to join, upgrade, manage, and leave your site through their own custom dashboard.
You can track downloads within WordPress, and each file is given protection through MemberPress – so outsiders won't be able to steal them.
There is also robust invoicing included. For example, users can download PDF invoices, and you're able to calculate the tax using an automated system.
You'll also find that MemberPress lets you integrate its offering with a number of third-party services using add-ons. The Zapier integration gives you access to almost any integration and automated workflow you can think of.
Pricing
There are three tiers on offer for MemberPress, but the pricing is higher than WP User Manager:
Basic. For $279 per year, you get a one-site license that comes with most of the functionality you need. However, there are only a few basic and email marketing add-ons in the box.
Plus. There's a big jump in price here. $449 per year will give you more integrations and add-ons, along with the ability to sell podcast subscriptions, use Zapier integrations, and more.
Pro. For $599 per year, you have the ability to sell gifted memberships and corporate accounts. Also, you get free access to some other tools and plugins from the same developer.
While these tiers come packed with features, the price could put off many people. Also, you don't get too many licenses for each plan. The Plus tier gives you a measly two licenses, while the Pro tier offers five. It's not going to cut the mustard if you have a large number of sites in your network.
3. WooCommerce Memberships
If you sell items through your WordPress website, you'll likely do so using the WooCommerce plugin. This is the number one e-commerce solution for the platform, so you might want to find something that offers full integration. WooCommerce Memberships could be the solution.

This WooCommerce extension is more straightforward than other WordPress membership plugins on this list. It comes with a focused feature set:
You get to create a membership site that connects to your WooCommerce store in a seamless way.
There's the option to restrict content, and also drip it to your members over time.
There are a few flexible ways to set up memberships, based on how they relate to your store's products. For example, it could be a standalone product, tied to a separate product purchase, combined with other products to act as a regular subscription, and more.
You have full access controls for every membership plan you create, directly from the WooCommerce dashboard.
Given that WooCommerce Memberships is tied to the e-commerce platform, the scope for the membership sites you create is large. We'd say that it's likely the most comprehensive option if you sell through WooCommerce.
Pricing
WooCommerce Memberships has a straightforward pricing setup. You'll pay $199 per year for support and updates, and there's a 30-day money-back guarantee available.
4. Restrict Content
WordPress developers iThemes have a lot of products – BackupBuddy, iThemes Security, the Kadence WordPress theme, and Restrict Content. The latter is a WordPress membership plugin that offers the core functionality you'll need to start your site.

While we'll get onto the price shortly, for a free WordPress membership plugin, Restrict Content offers a lot in the box:
You're able to create dynamic pages based on the user's current access level or user role.
You have few restrictions on the number of membership levels and subscription packages you create.
There are simple and easy-to-use access controls for all members, using the WordPress dashboard.
There's full management of all subscribers, and you can view current members, pending members, expired subscriptions, and canceled memberships.
Your site's members also get the control to manage their account from a custom profile page.
When it comes to membership cost, you get the option to set up auto-renew payments, along with prorated payments for those who join part way through a set period.
Restrict Content comes with manual payments and Stripe support by default. However, you'll need an upgrade to access more gateways, along with some other useful features.
Pricing
At its core, Restrict Content is a free membership plugin. However, this doesn't include the well-rounded feature set of other plugins on this list. Instead, you'd need to upgrade to Restrict Content Pro. We like the no-nonsense pricing for the Pro version:
$99 per year for a one-site license.
$149 per year for a five-site license.
$249 per year for an 'unlimited' license.
Each tier offers the same experience. You'll get functionality to add discount codes to your downloads, a few more payment options, the ability to offer free trial periods, and more.
However, you'll also have access to a number of add-ons that can expand the functionality of Restrict Content Pro. While iThemes' free WordPress membership plugin is solid, the premium version is much better value.
5. Paid Memberships Pro
Paid Memberships Pro is one of the more popular WordPress membership plugins, and it's a perennial contender for your cash. There's a lot on offer, which you'd expect from a veteran membership plugin.

Here's what the plugin offers:
You get a full suite of content restriction options, such as the ability to restrict access to default content, custom post types, and single pages.
You're able to offer members a custom profile page, and set up a searchable directory.
There's the opportunity to create any number of membership tiers and levels you need. This even includes the ability to link a child account to a parent one.
You can take payments using a number of different gateways, set up recurring payments, prorated memberships, and trial periods. Members can also pause a subscription or membership.
The plugin gives you lots of administrative tools, such as sales and revenue reporting, signup management, and member value reporting.
We also like how Paid Memberships Pro is flexible. It offers compatibility with most major page builder plugins, and provides a number of integrations with third-party services.
Pricing
There's a free version of Paid Memberships Pro, but we think a premium upgrade offers more value, and a greater range of features. You get almost the same experience between each tier, apart from the number of add-ons and licenses you have:
Standard. For a one-site license and 20 standard add-ons, you'll pay $247 per year.
Plus. If you need two licenses, this tier is for you. For $397 per year, you also get 30 Plus add-ons.
Builder. This tier is the same as Plus, but provides five licenses for $697 per year.
On the whole, Paid Memberships Pro offers a lot of functionality, a big (and happy) user base, and competitive pricing. It's a well-rounded WordPress membership plugin.
6. MemberMouse
MemberMouse bills itself as an enterprise-level WordPress membership plugin. It provides straightforward installation, a good set of features, and uber competitive pricing.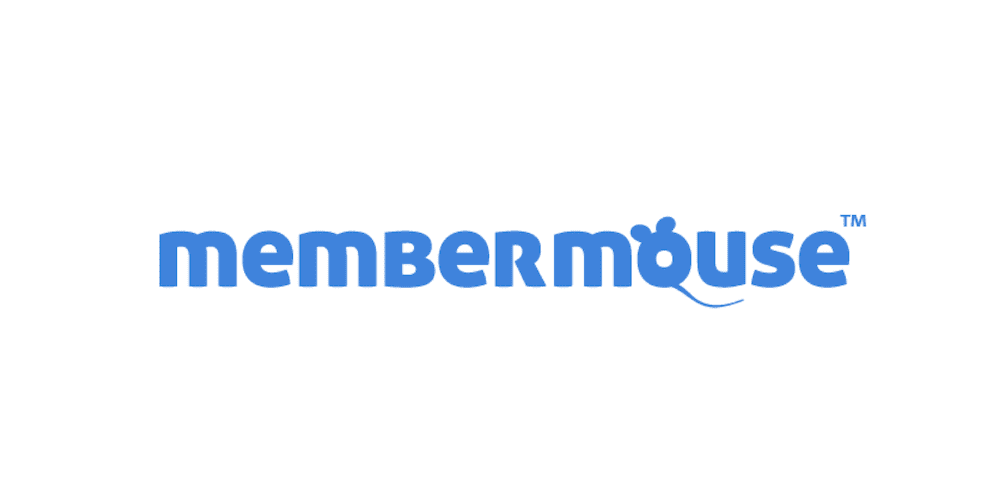 Much like other plugins, MemberMouse looks to provide a full range of tools to build and run membership websites:
There is flexible content protection that includes posts, pages, custom post types, and even categories and taxonomies.
You're able to create custom login pages for WordPress users, provide protected members areas, and limit login attempts.
There's plenty of member management functionality, such as a complete self-service option, employee accounts, and all of the typical tools you'd expect from a WordPress membership plugin.
You can also automate a large number of aspects of MemberMouse. There are email notifications for both members and internal teams, overdue payment notifications, syncing between a billing cycle and the access to content, and more.
MemberMouse also includes some of the more comprehensive reporting suites out of the plugins on this list. It will suit both new sites all the way up to enterprise level, especially when you factor in the price.
Pricing
Most of MemberMouse's features will be available on the lowest tier. For $39 per month, the Builder plan gives you all of the payment and email integrations available, and access to basic reporting.
For $99 per month, you can add in social sign-in functionality, employee access controls, and more. The $199 per month Premium plan includes integration with Sticky.io and premium telephone support.
Note that you can use MemberMouse on as many sites as you need, as each tier has a maximum number of members. It's more flexible than other plans, especially if you run a network of sites.
7. WP-Members
We have another free plugin next, in WP-Members. This one tags itself as the first WordPress membership plugin on the market, and that it's still around today speaks volumes about its quality.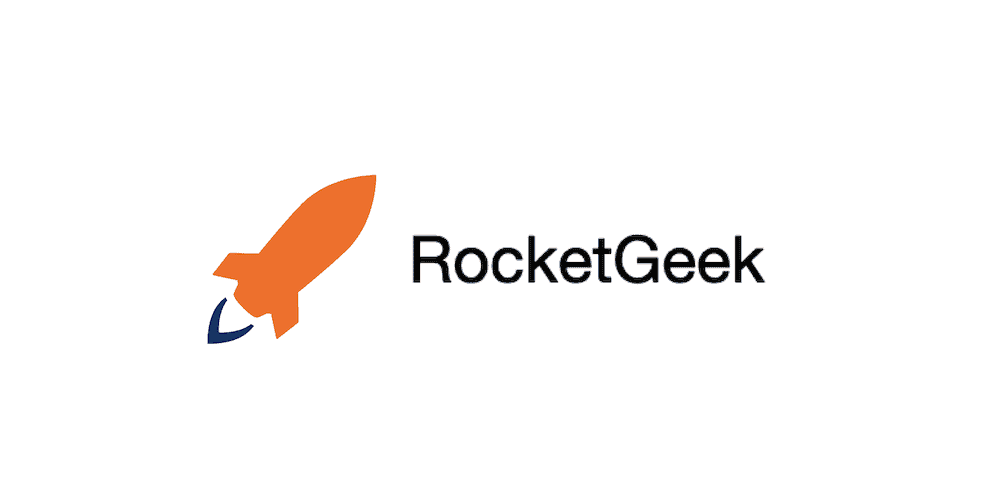 WP-Members is a simple plugin that lets you focus on your site, rather than the membership functionality. However, it's packed to the gills in this regard:
You get to restrict posts, pages, and custom post types.
You're able to limit aspects of your site to those users who log in, and hide the rest from non-members.
The plugin integrates member registration, login, and profile screens with your theme, which gives you less set up and customization time.
It works with shortcodes to display the different aspects of your membership website, such as restriction, registration, logins, and more.
What's more, WP-Member is developer-centric. It provides a full library of Application Programming Interface (API) functions, and a wealth of action and filter hooks to provide plenty of room to customize the experience to taste.
Pricing
The pricing model for WP-Members is unique compared to other solutions. The plugin itself is free, but you'll only pay for support (and extensions in some cases):
The WP-Members Support option is $59 per year, which includes email support, premium site access, and forum access.
The WP-Members Pro Bundle provides everything within the Support bundle, but also includes all premium extensions, for $125 per year.
This one is an interesting option if you want simple, yet effective membership and subscription functionality.
8. s2Member
We'd bet that s2Member isn't the first name to come up with regards to WordPress membership plugins, but it could be the option for you. It's backed by uncomplicated pricing that won't pound your budget.

The a2Member plugin offers a core framework that's free to use, with the following features:
You're able to manage your content restriction through the WordPress dashboard, along with roles and capabilities.
The plugin also blocks access to alternative views, such as custom menus, XML feeds, search queries, and more.
While you'll use shortcodes to display the various a2Member options, you can add in conditions too. This means you still have flexibility to restrict access to part of a page using shortcodes, for example.
There are a whole host of integrations with third-party tools, such as BuddyPress/bbPress, affiliate programs, and caching plugins.
You'll also find a bunch of developer-friendly hooks, filters, and API functions to help with customization and integration.
There's plenty within this framework to create a full-featured membership website, but with a premium upgrade you can get more bang for your buck.
Pricing
While the framework is free, you'll need to pay to access all of the s2Member features. This includes more payment gateways, content dripping, coupon code functionality, and more. A one-site license is $89 as a one-time payment, and to use s2Member on as many sites as you need, you'll pay $189.
9. aMember Pro
aMember is another way to set up a membership site that might not show on your radar, but it offers a lot of scope. However, it's not a WordPress membership plugin, which limits its flexibility.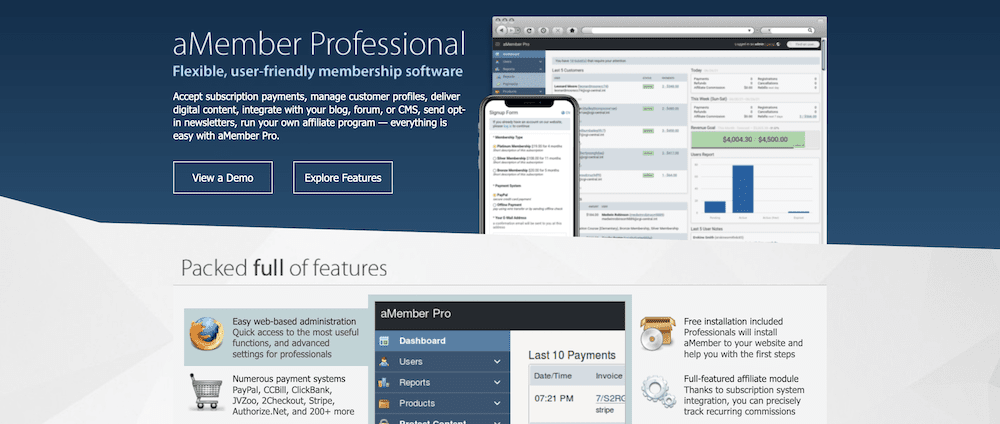 This solution will integrate with WordPress through installation on the same server. This might mean a lack of compatibility in some cases. Even so, it comes with a rich array of features:
You can set up membership levels as you need,and to any amount.
There's a full-featured member management system built-in.
You can drip feed content to your subscribers, based on your settings.
The tool integrates with a number of different payment gateways, such as PayPal, ClickBank, WorldPay, and more.
There's also a built-in affiliate program manager, which provides extra revenue streams if you wish.
While aMember Pro isn't a WordPress plugin, it does share its open-source approach. This means you'll need to test it out – possibly with the demo version – before you buy.
Pricing
The pricing for aMember Pro is super simple: You'll pay $179.95 for a lifetime license.
10. LearnDash
The education sector can find lots of value in memberships, and LearnDash is one of the best solutions we know to provide that functionality.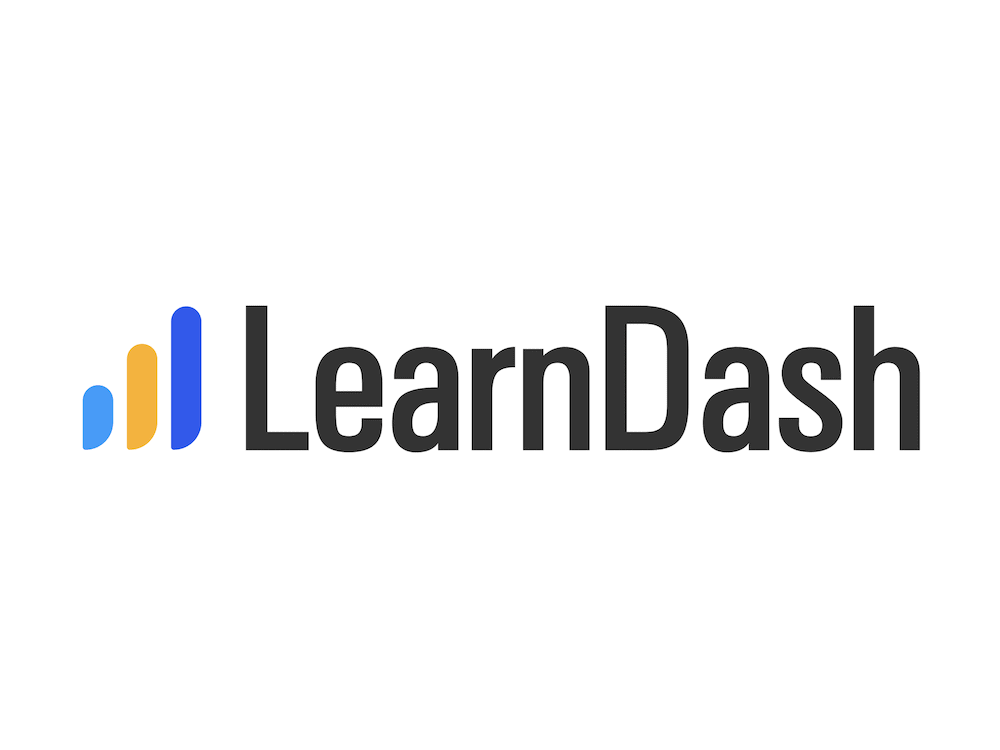 This Learning Management System (LMS) gives you the tools to create and sell online courses through WordPress. As such, it provides a flexible set of features:
Given that it's a course-led platform, drip content is a primary way of delivery. What's more, you can set that some content has to be viewed in order to continue.
You have a flexible set of prerequisites that means you can make sure users have the right access to the correct content.
There's lots of administrative tools here too. For example, you can automate notifications, pore over detailed reporting, and manage submitted assignments with ease.
You'll also have the option to use one of many add-ons and integrations to help expand the scope of your membership website. LearnDash is one of the most comprehensive, flexible, and feature-rich platforms available.
Pricing
The best part about LearnDash is the pricing. You'll get all the features available for every tier, but will pay based on the number of licenses you need. A one-site license is $159 per year, while ten licenses is $189 per year, which is a much better deal. If you need 25 licenses, you can have them for $329 per year.
11. Teachable
Last on this list is Teachable, another LMS that is a standalone solution, and a great way to create a membership website or learning platform.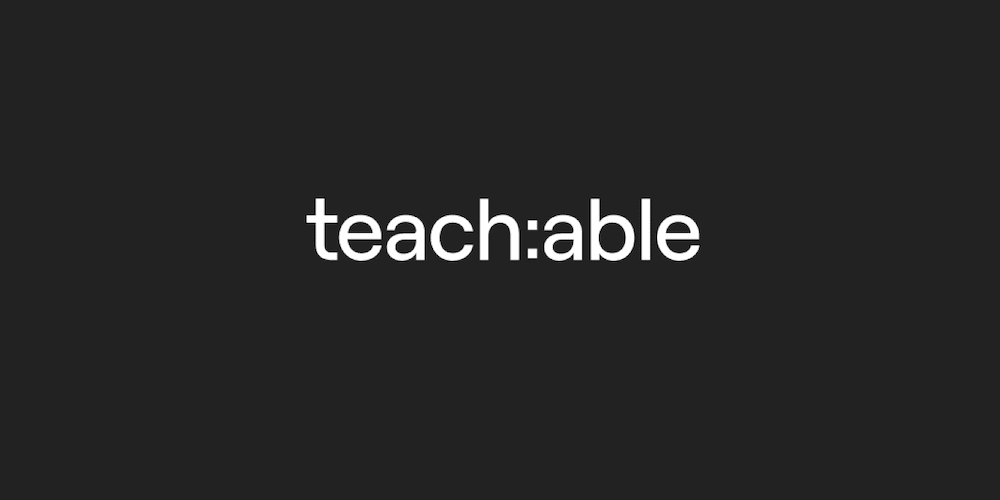 As an all-in-one platform, it offers plenty under the hood – almost everything you need:
There's a drag-and-drop editor to help you create pages, courses, quizzes, and more.
You can track the sales you make, and have access to advanced insights through the Teachable dashboard.
Teachable is also great for teams, as you can customize permissions, roles, and capabilities for them as well as your members.
There is unique scheduling functionality, in case you offer dedicated support as part of your memberships.
Teachable is super secure, and comes with typical standards for data protection and encryption.
However, the big drawback is that you won't be able to integrate it with WordPress as a plugin. Instead, you'd either need to use it as a standalone platform, or use a tool such as Zapier to get the job done.
Pricing
There are four tiers to choose from with Teachable:
Free. This costs nothing other than a per-transaction charge. It's also thin on the ground when it comes to membership functionality.
Basic. This $29 per month tier provides custom domain support, drip content functionality, lets you integrate email marketing, and drops the transaction rate to 5 percent, among other features.
Pro. For $99 per month, you get to remove the Teachable branding from your site, can create graded quizzes, get access to advanced reporting, and much more.
Business. This tier is $249 per month, and provides the full Teachable experience. There is no transaction fee, better bulk enrollment functionality, and more.
Despite the major issue in that there's no direct integration with WordPress, Teachable could be a good option, especially for the price.
How to Use WP User Manager to Create and Manage Downloads on Your Site
We think WP User Manager is the simplest and most powerful option on the market. Once you install and activate it, you can access practically everything from the WordPress dashboard. In fact, one of our happy users – Yaroslav – notes that the plugin is, "…simple to configure…"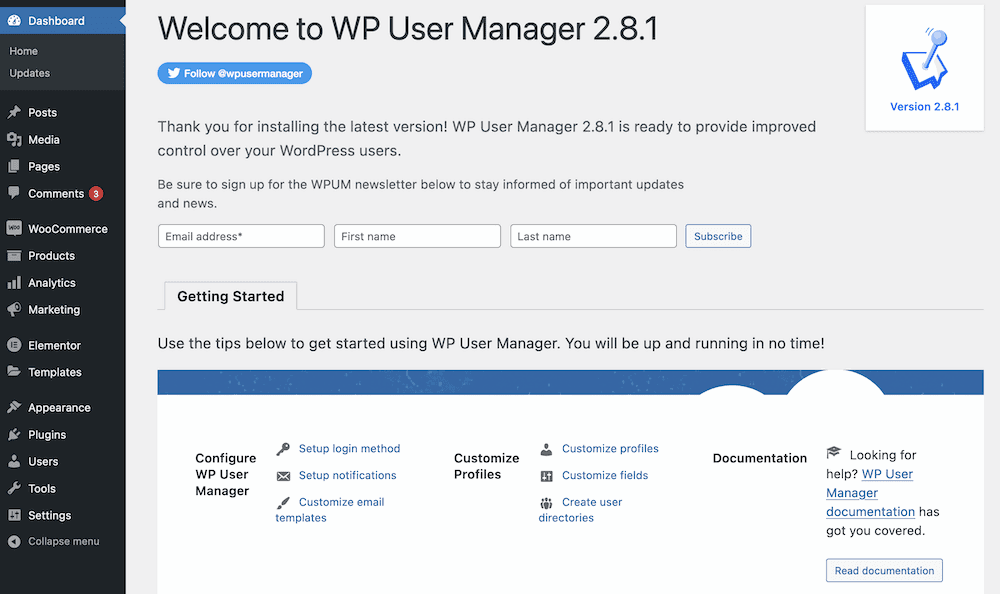 While the Getting Started page will show you where to hear, you will likely want to create a new registration form through the Users > Registration Forms screen. This provides a drag-and-drop editor to help you build registration forms to your exact liking: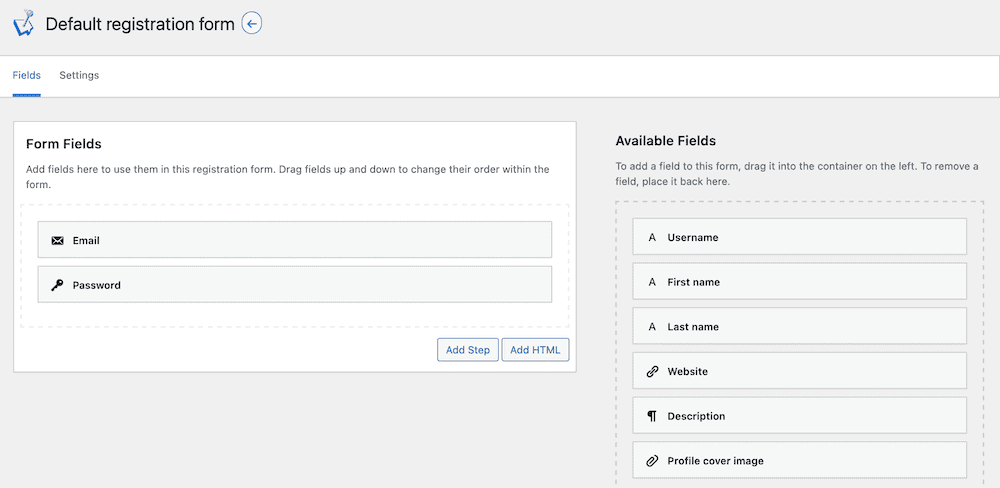 From here, you'll likely want to set up membership tiers. You'll do this using dedicated user roles – accessible from the Users > Roles screen: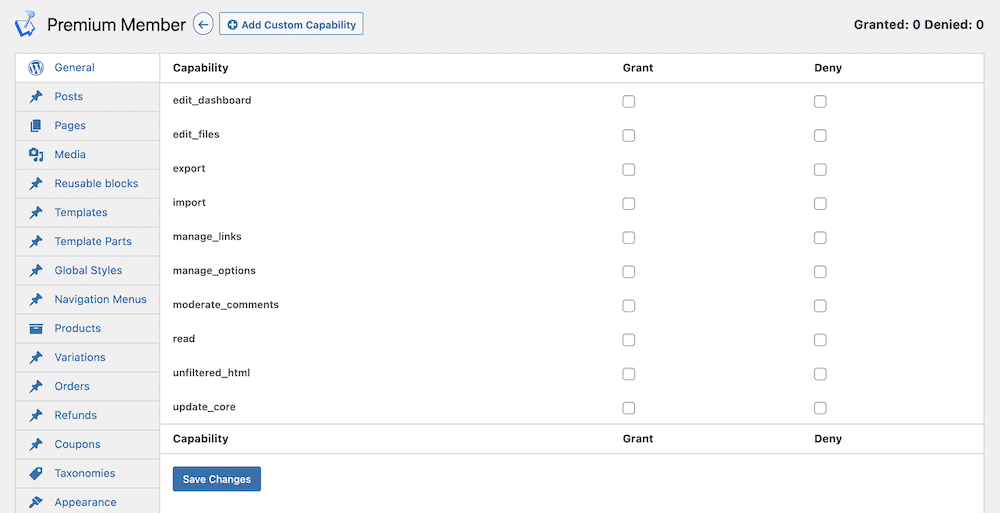 From there, you can display your registration form. WP User Manager opts for shortcodes, and this will show your form on the front end: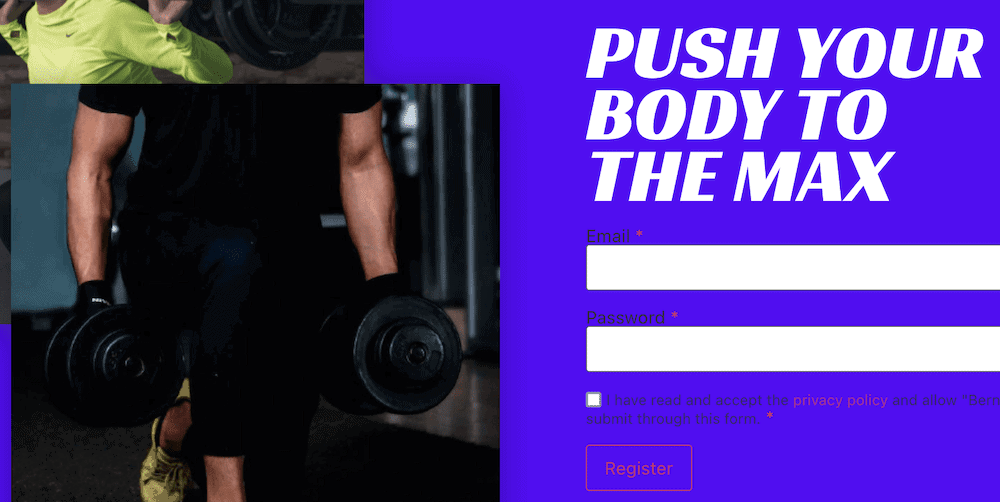 There's plenty more to uncover about WP User Manager, and we encourage you to look through the documentation to see what the best WordPress membership plugin has to offer.
Conclusion
If you can combine good user engagement with a way to generate income, your business will often succeed. A subscription or membership model is a popular way to do just that.
The right WordPress membership plugins will give you almost every feature you need to create your own site. You'll be able to grow a community, generate cash, and carry out setups such as content restriction with ease. WP User Manager is one of the best WordPress membership plugins on the market, for a few reasons:
You get to choose how other users access documents and files from the WordPress dashboard.
What's more, you have numerous access types on hand to help you. For example, you can implement content locking, or set up payment gateways.
The plugin also gives you plenty of ways to manage file permissions and restrictions for your downloads. This not only gives you protection, but improves your site's security, and keeps all of your data safe and sound.
What appeals about WP User Manager to you as a WordPress membership plugin? Let us know in the comments section below!